Client Profile Overview
Client Profile Overview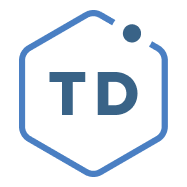 By Mary Cooper
updated 16 days ago
The easier you make it for clients the happier they will be to return year after year. TaxDome allows you to manage your clients' personal information, to see everything you need to know about the client on a single organized page, reducing your administrative time.
Covered here:
Accessing Account Information
A client's profile is available to the firm owner as well as to the team members that either were assigned to work on the case or has granted the View all accounts permission.
To access the client's profile, search for an account from the Sidebar. A sidebar search will work anywhere in the system.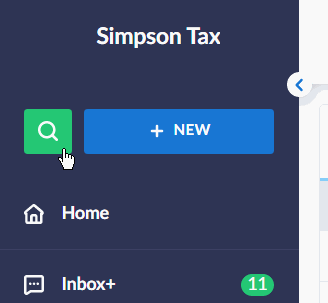 You may also access the account by navigating to Clients and then clicking on their name in the list.
The Overview tab is the first tab of the account's profile. It is a single organized page where you can see everything you need to know about the account at a quick glance.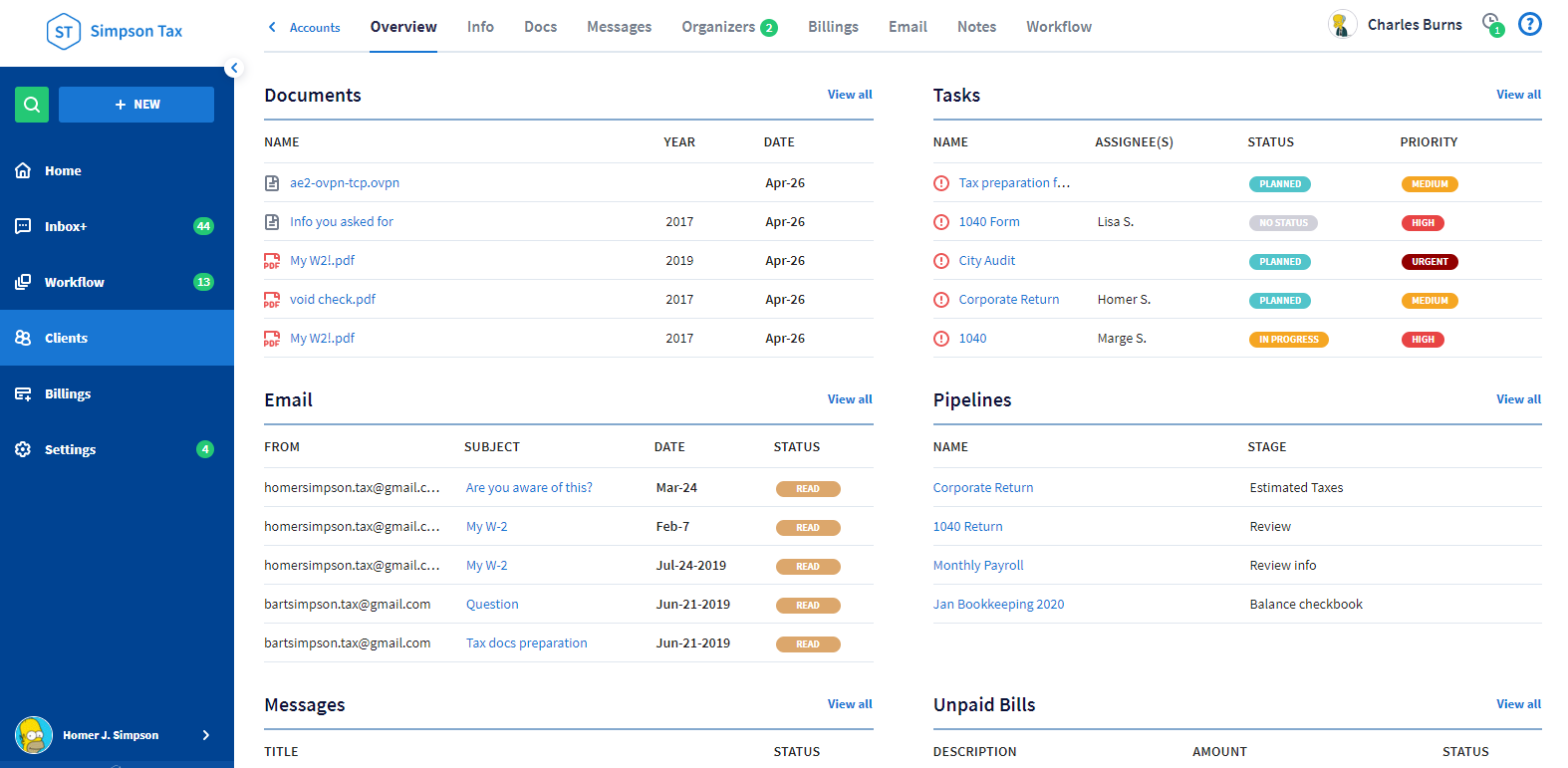 Here's what you can find here:
Documents – View the account's latest uploaded documents.
Tasks – Find out what tasks are planned and/or in progress.
Email - View the five latest emails received from a client account and their status.
Pipelines - View the pipelines the account is in
Messages - Explore the client account's latest messages and their status.
Unpaid Bills – Explore the c

lient account

's unpaid bills and whether they can be settled with existing credit.
Approvals – View the latest documents for which the account's approval and signature are needed.
Signatures – View which documents were sent to the account for signing and which of them are yet to be signed.
Organizers – View which organizers were sent to the account and their status.
Login Activity – Find out information about the account's last login.
Editing Client's Personal Details
Every client account in TaxDome is expected to be linked with a contact. That's why some data on your clients refer to accounts and some data refer to contacts:
Client's personal details, such as phone number, the street address, are stored within their contact. See Editing a Contact on how to change this.
Client's email is stored in their profile access. It's possible to add an additional email to an account if your client's email has changed or of another person needs access to this account (family member, etc.). See Managing Multiple Logins & Profiles on how to handle this.
Client account name and photo are stored within their account. See below how to change it.
Editing account details is available for the firm owner as well as for the team members who has granted the Manage accounts permission. Here's how:
1. Navigate to the Info tab of the client's profile.
2. Click on the pencil icon neхt to Account Details, then click on Upload Photo to add an account's picture. Locate an image that you would like to upload, then crop your photo to make it look better. The clients may upload their photo as well.
3. To update account name, click the pencil icon neхt to Account Details, make your changes, then click on SAVE.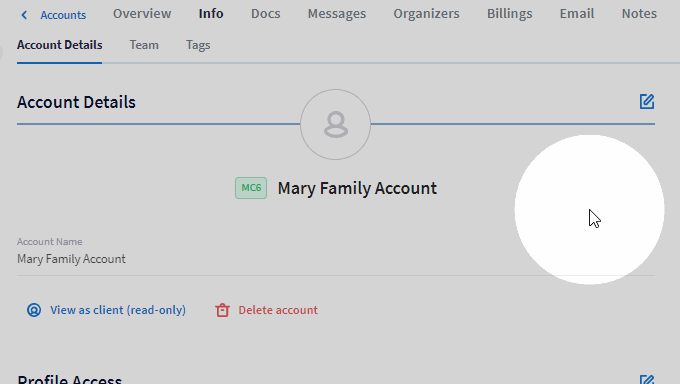 Resetting a Password
The password is usually created by the client during registration. However, if the client has requested a change to their password, this can be done by the firm's owner or by a team member. The clients may edit their account details on their own as well.
Navigate to the Info tab of the client's profile, click on the Profile Access icon, then click on the Reset Password link.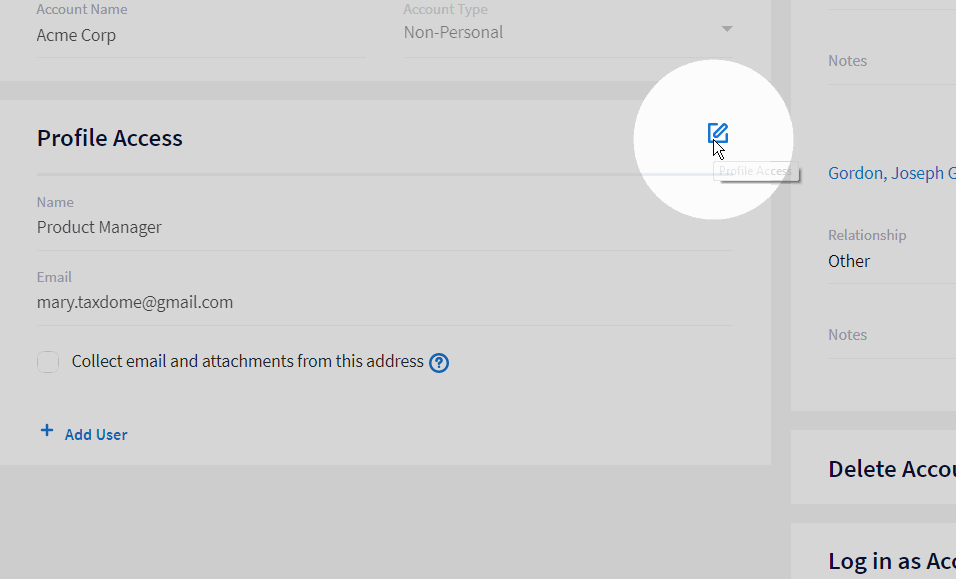 Adding a Linked Contact
You may add linked contacts (spouse, child, business partner, etc) to an account. This allows you to keep contact information for all relevant parties on an account. You can also unlink the contact that was previously linked to that account.
To add a linked contact:
Navigate to the Info tab of the client's profile.
Click on the LINK CONTACT button, then select a relationship to the client from the list (Spouse, Dependent, or Other).
Select from existing contacts.
If there is something important to note about the contact in relation to this account, you can add this information as a note.
Click SAVE.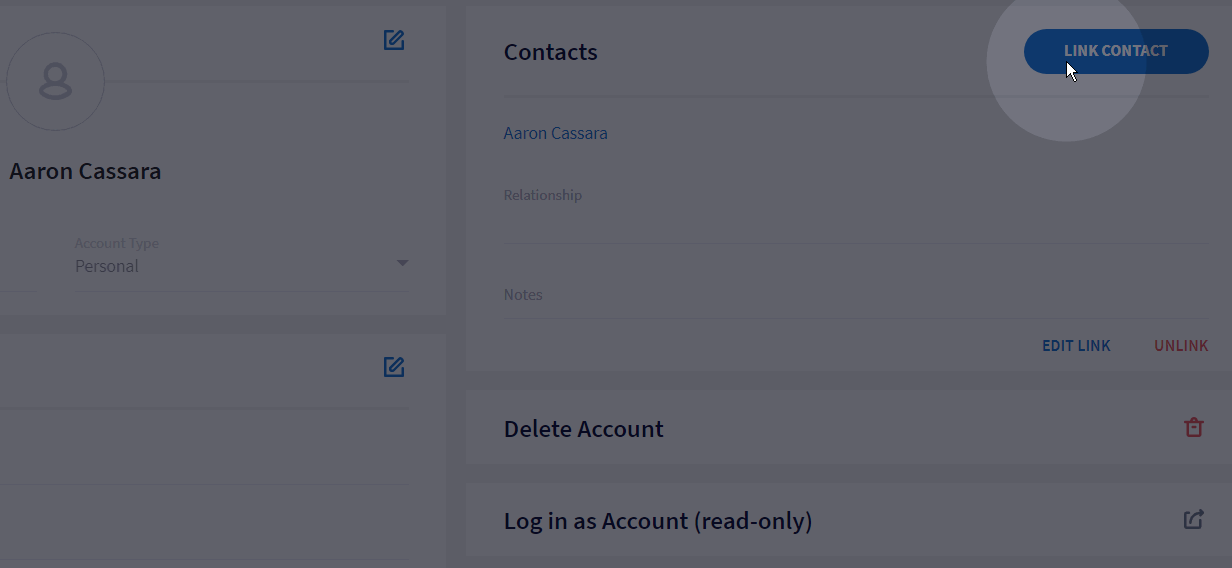 You can always edit or unlink any linked contact using the appropriate links.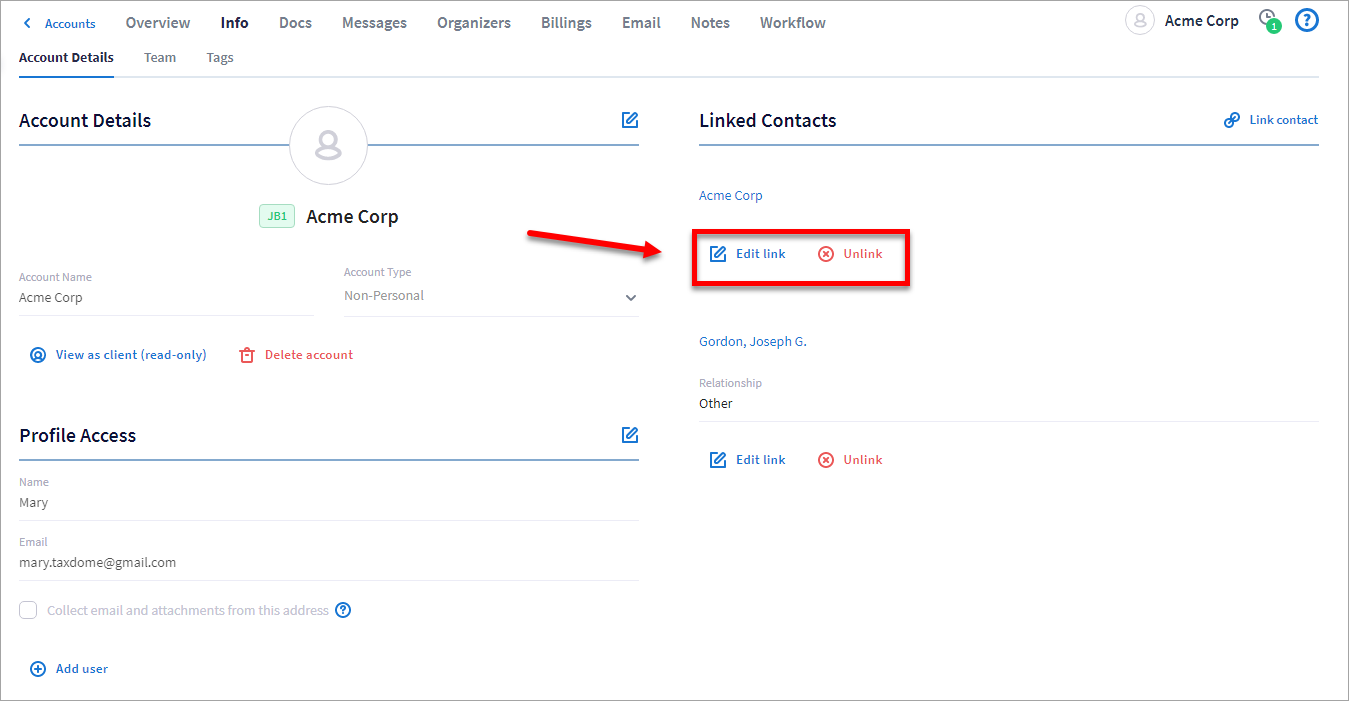 Read-Only View of Client Account Portal
At any time, you can always see what your account will see. This can help tremendously in the off-chance a client wants assistance or cannot handle any of your online requests. With full transparency, you can see what they see and log right back out to your own profile. This can be very helpful for your admins if you have any, as well.
To access a client's profile:
1. Go to Clients, then click on the account's name in the list. You can also find a client by going to your left sidebar and entering their name in the search field.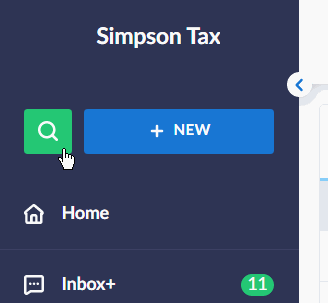 2. Navigate to the Info tab, then click on the View as client (read-only) link. The client profile will be visible in read-only mode only. If you need to change client account details, you will need to do so from your own account instead.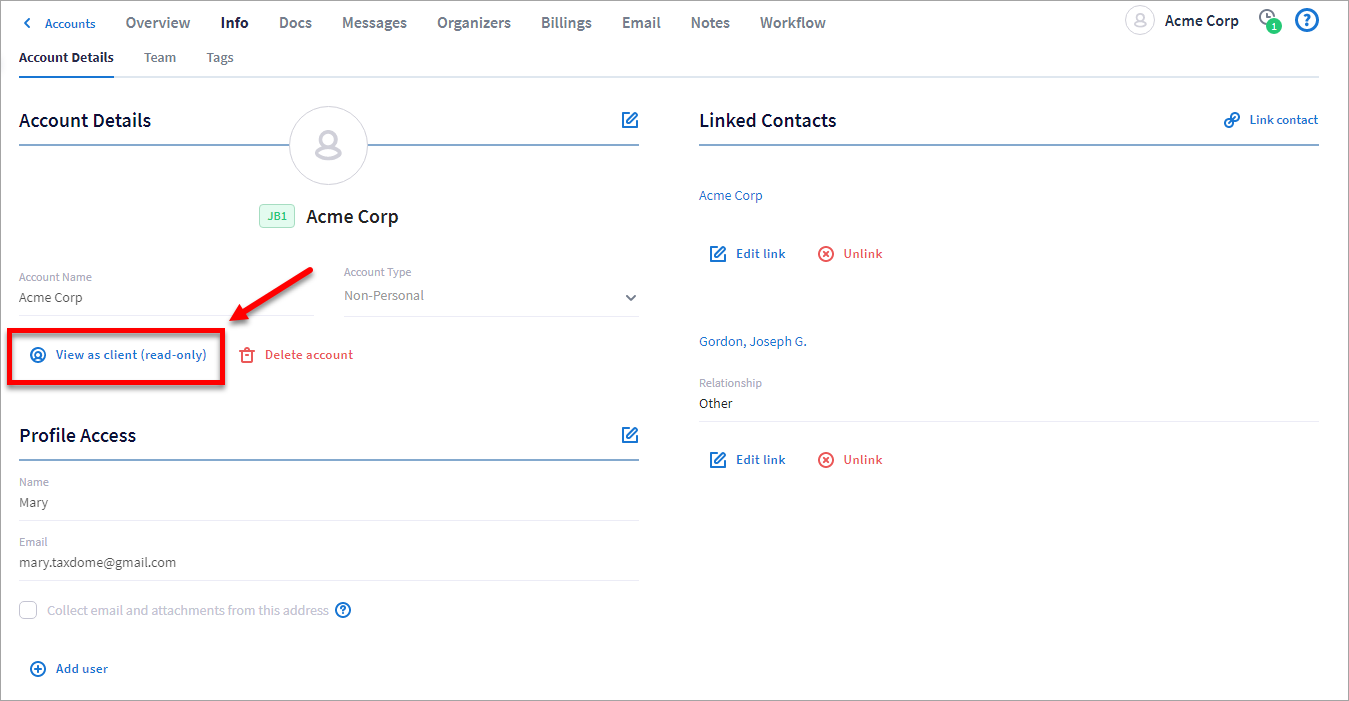 3. Click on the Sign out from [Client's Name] account link at the top of the screen to get back to your firm's view of the account's profile.

Did this answer your question?