Using Contacts
Using Contacts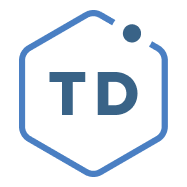 By Mary Cooper
updated about 10 hours ago
The contacts feature lets you add people as well as companies, along with names, telephone numbers, email and street addresses. You can include notes about each contact and use tags to categorize them.
TaxDome's contacts feature shouldn't be just about listing your clients. It should also contain all of your coworkers, prospective clients, partners, clients' family members, and so on. In essence, it becomes a directory tailored just for you.
Covered here:
Adding a Contact
Contacts are used to store all client's personal info, such as email, phone number and street address, at hand. That's why you can create a new contact when you're adding a client account to TaxDome by clicking the New Contact button.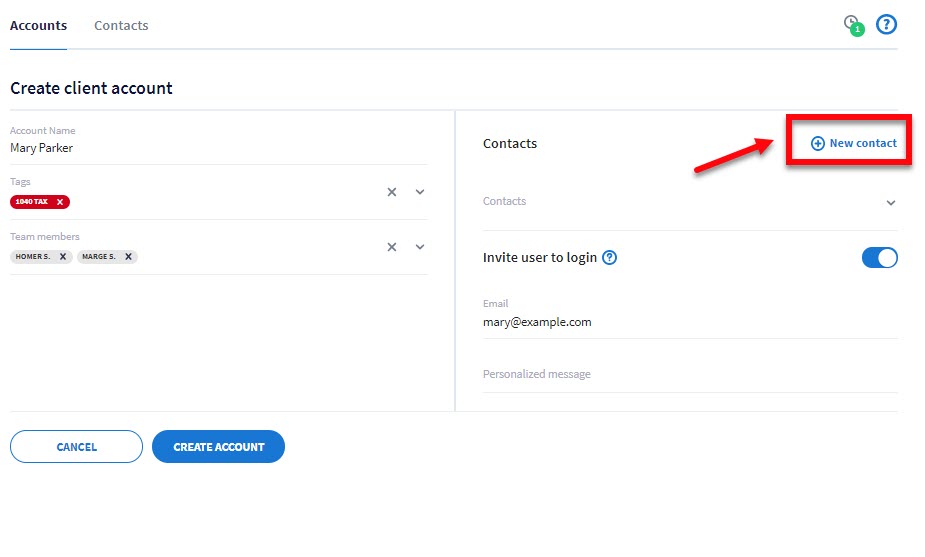 But you can also include people or companies that aren't clients to your contacts whenever you need to. Here's how:
1. Click on the +NEW button in the left sidebar, then select Contact from the pull-down menu.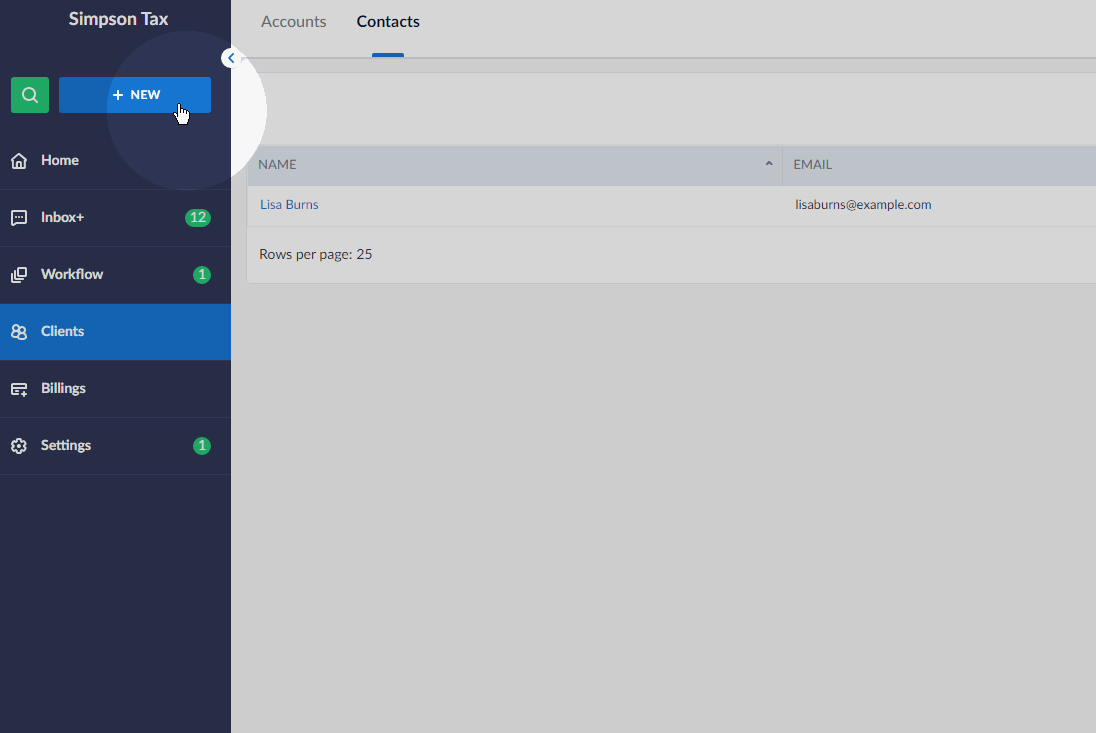 2. Enter the person's first, middle, and last name, select country as well as their other details. You can use the custom CRM fields if you need to.
3. Add notes to describe the new contact (for example, "Charles Murray's Spouse" or the person's job title).
4. Assign tags to help categorize your contacts.
5. Click CREATE.
Note: You can return at any time to add or make changes to your contacts.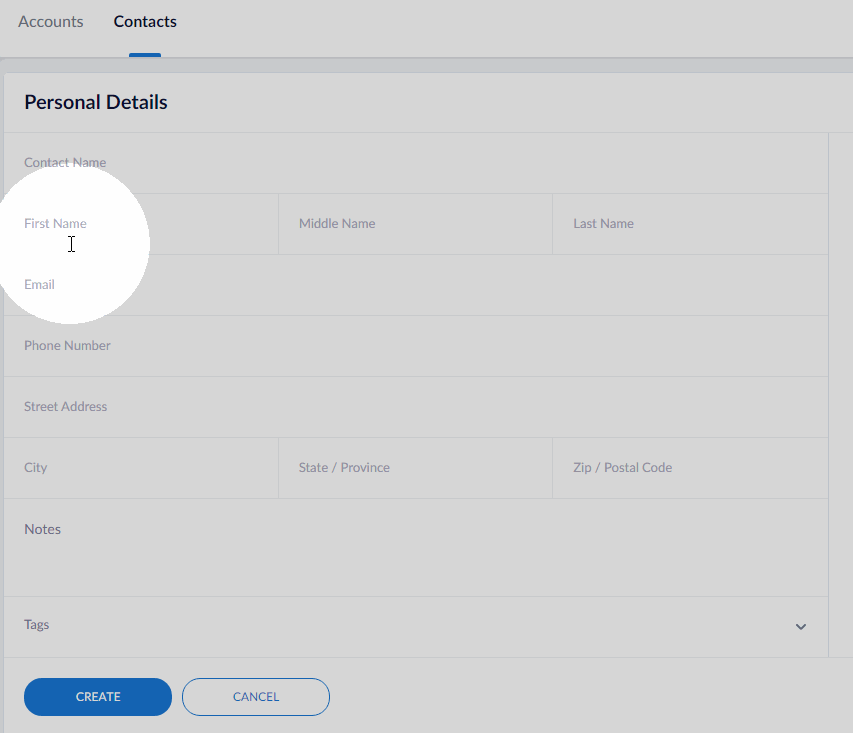 .
Importing Contacts
In order to import your contacts from an email application to TaxDome, you will first need to export them, which means downloading them as a file to your desktop. The file will need to be a .vcf (the standard vCard format). Once that is done, you will be able to import—aka upload—your contacts to TaxDome. If you have custom fields in your contacts, they will be replicated in TaxDome.
Worry not! We break it down here. First export (download), then import (upload)... And if you run into any snags, you can always reach out to the TaxDome team.
Exporting a Contacts List from an Email Application
Contact exporting options are available from all email applications, such as Apple, Gmail, and Outlook.
Here's how to export, depending on the email app:
Exporting an Apple Contacts List
In the Contacts app on your Mac, go to File, Export, then select Export vCard. You can also choose Edit, and then Select All to select all cards for export. The contacts are exported as a vCard file (.vcf).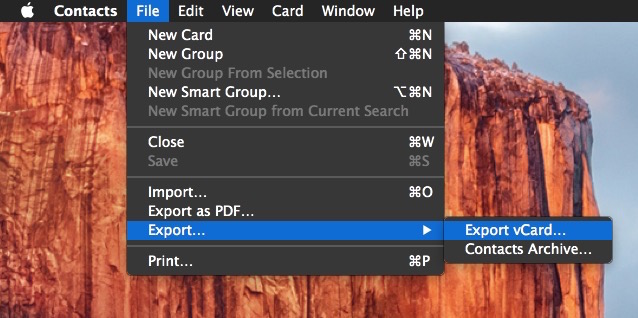 Exporting a Gmail Contacts List
Go to Gmail, click on the Google apps icon in the upper right-hand corner, then click Contacts. In Google Contacts, click Export in the left sidebar, select Export as vCard, then click Export. The contacts are then downloaded as a vCard file (.vcf) onto your desktop.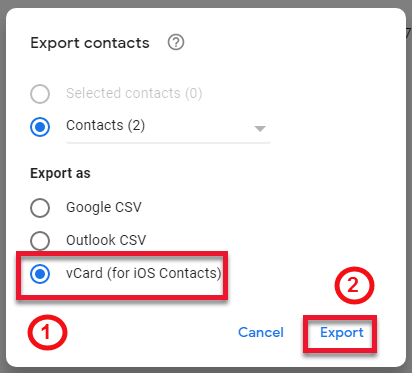 Exporting an Outlook Contacts List
Outlook doesn't support the vCard format, which is what you will need to import your contacts list to TaxDome.
However, you can follow this three-step workaround to get your Outlook contacts list into the necessary .vcf file to import to TaxDome:
1. Export your contacts to a .csv. file: Go to File, then to Open & Export and select Import/Export. Choose the Export to a file option from the list, select Comma Separated Values, then follow the wizard to download a .csv file to your desktop.

2. Open your .csv file in Excel to make sure that contacts have standard field names, such as Name and E-mail Address. Rename if needed.
3. Import your .csv file to Gmail: Go to Gmail, click on the Google apps icon in the upper right-hand corner, then click Contacts. Once you are in your Google Contacts, click Import in the left sidebar, locate the .csv file on your desktop, then click Import.The contacts will be imported to Gmail with a data label.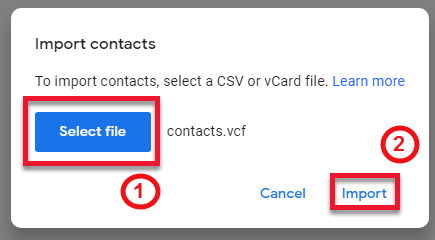 4. Export your contacts from Gmail to a .vcf file: Click Export in the left sidebar of your Google Contacts, select your recently imported contacts, choose the Export as vCard option, then click Export. You will now have a vCard file (.vcf) of your Outlook contacts on your desktop.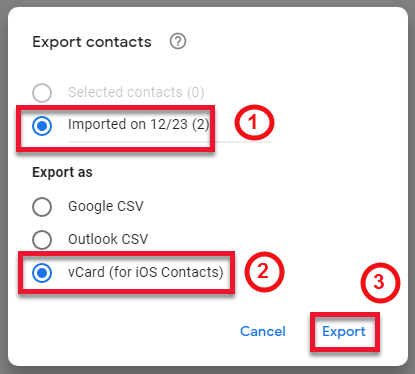 Importing Contacts List to TaxDome
Once you've exported your contacts list from your email application (downloaded it as a .vcf file to your desktop), you are ready to start importing it to TaxDome.
On TaxDome, go to the Contacts tab in the Clients section, click on the IMPORT VCARD button, locate the .vcf file on your desktop, then select it. Depending on the number of contacts, the import process may take a while. When you're done, you'll get a notification with the import results.
A contact is skipped if the system can't get any meaningful field from a contact record.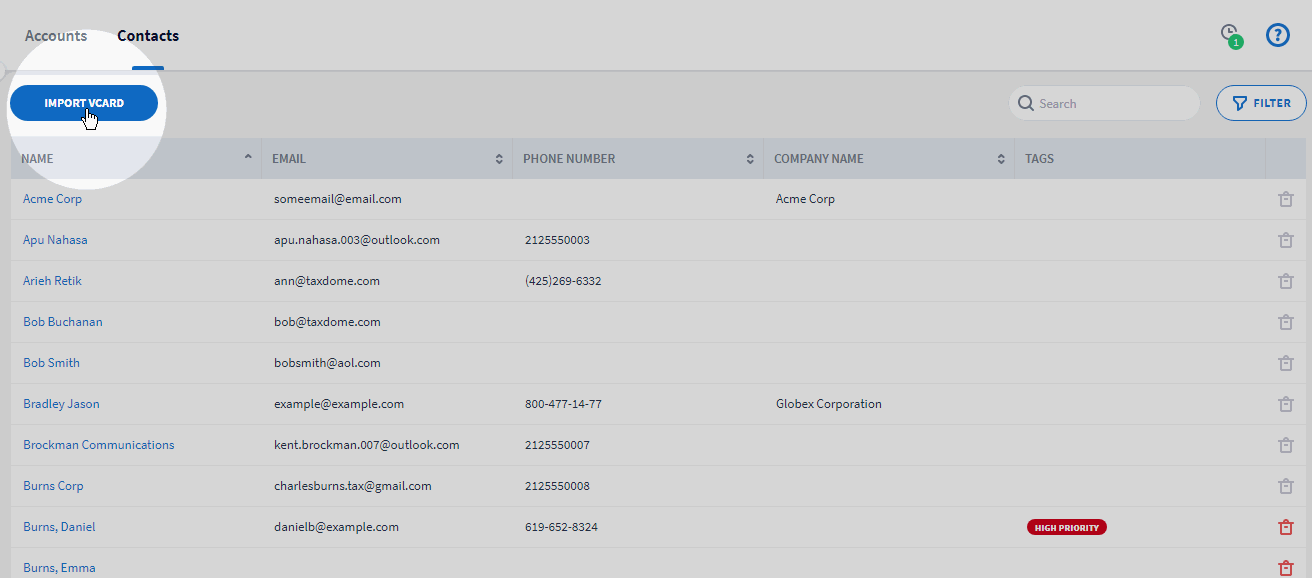 Merging Duplicate Contacts
If you have a duplicate listing of the same person on TaxDome, you can merge them. Contacts are duplicates when...
emails or phone numbers or contact names match

and there are no conflicting fields.
If TaxDome finds duplicate contacts, you can review and merge them one by one or all together.
To merge all duplicates, click the MERGE DUPLICATES button on to the Contacts tab in the Clients section. Note that it is displayed only if TaxDome found duplicate listings.

To merge contacts one by one:
1. Go to the Contacts tab in the Clients section, then click on the contact's name in the list. If TaxDome found duplicate listings, the Duplicates section will be displayed at the right.
2. Click the bracket-arrow icon to the right of the duplicate's name to merge it. All fields from a duplicate listing are copied to the main contact and the extra one is deleted.

Duplicates never have conflicting fields; therefore, you will not lose any data when duplicates are merged.
Managing Contacts
To see all your contacts on TaxDome, go to the Contacts tab of the Clients section. Here, you can view the names, email addresses, phone numbers, company names, and assigned tags of all your contacts.

To search for a contact, type a name, phone number, or email address in the Search field at the top of the list, then press Enter. The contacts list will be narrowed according to your specified parameters. Click on the cross icon in the Search field to clear your search.

Sometimes it is handier to sort a list of contacts rather than use the filters for a search. You can also use the sorting option while doing a search. Click on the arrow icon on the right side of the appropriate row to sort a list. You can sort by name, email address, or phone number.

You can also filter a contact list by using tags. Click on any tag to see all clients with that applied tag. For more on tags, go here.
Creating an Account from a Contact
Any contact can be turned into a client account—you do so by creating a profile for that contact. For more details on turning a contact into a client account, go to Adding a User: Allowing a User Access to a Client Account Profile.
Linking Contacts to Account
Though linking contacts to account is optional, it is highly recommended. You can do it either when creating a new account or later, by editing the existing client's account.
Editing a Contact
To make changes to a contact's details, go to your Contacts tab, click on the name of the contact in the list, edit their data, then click on SAVE.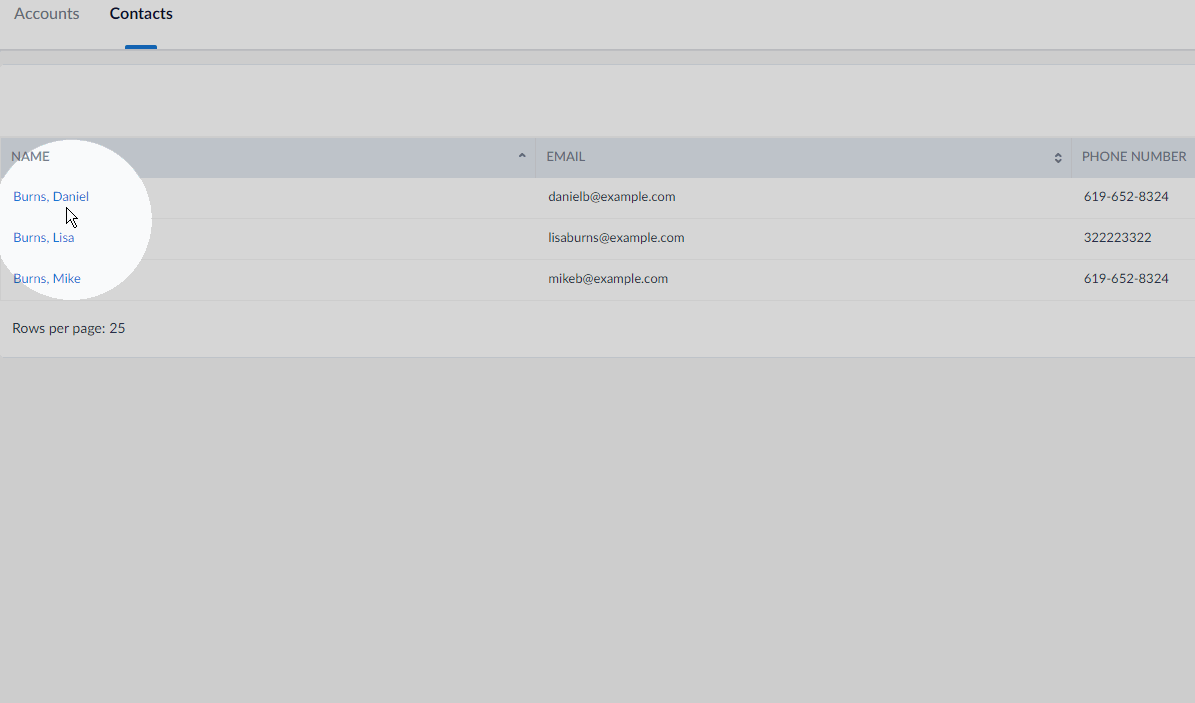 You can also get there by navigating to the Info tab of the client's account profile and clicking on the contact's link under the Contacts.
Deleting a Contact
To remove a contact from your list, follow these steps:
Click on the Delete icon to the right of the contact's name, then confirm by clicking on the DELETE button.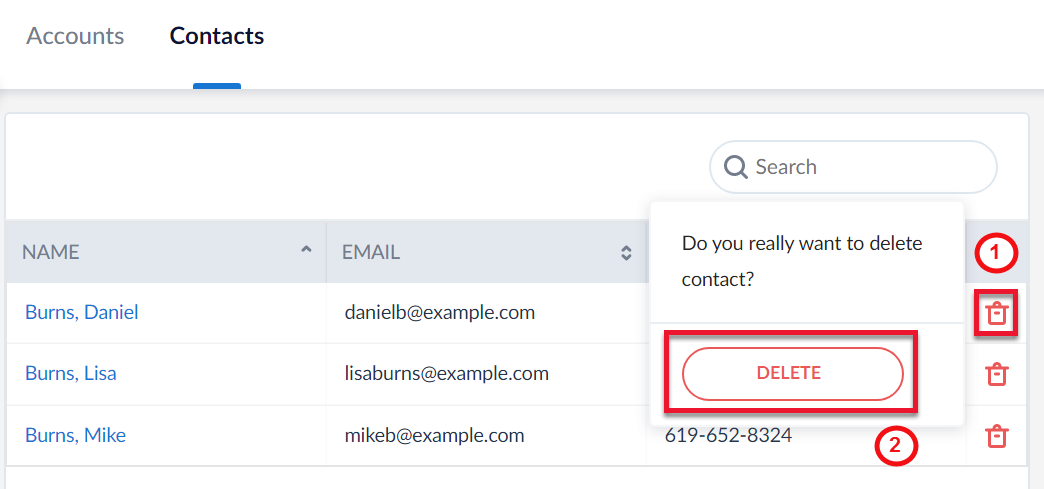 Custom CRM Fields
Although you have a list of predesigned CRM fields in your contacts, you also have the option to create your own. You use these to keep notes that will help you cultivate the best kind of relations with your client accounts and contacts. These fields are for internal use only, so not visible to clients.
To add a custom CRM field:
1. Go to Settings, select Contacts, then click on the Add field link.
2. Enter a name for the field (e.g. Birthday, EIN, SSN, Best Time to Call, etc.)
4. Click SAVE.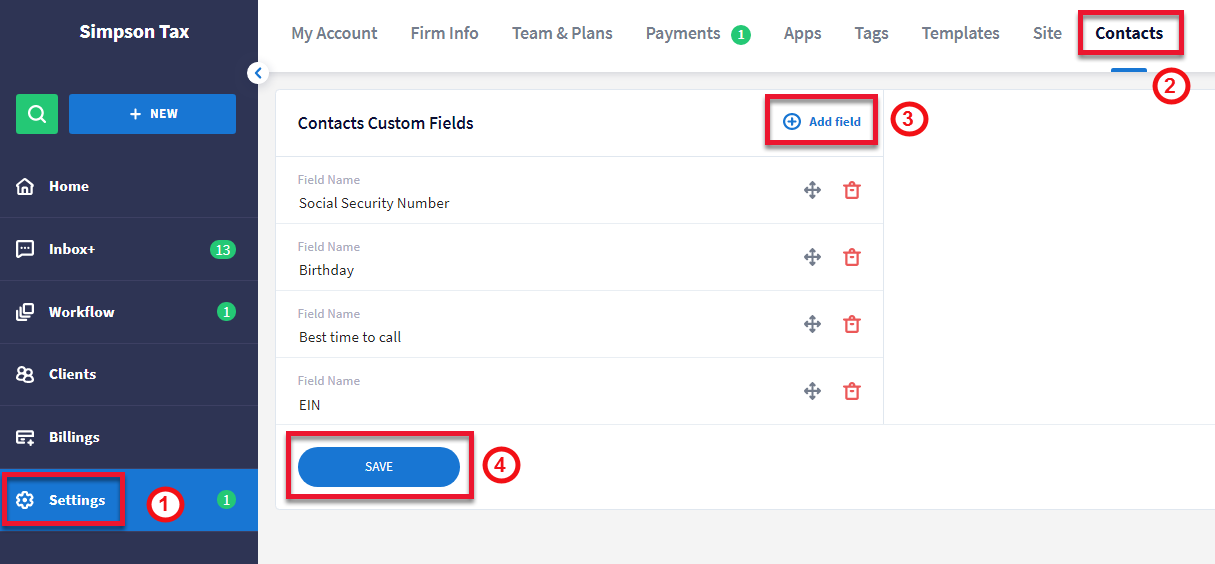 Once created, a custom field is added to all your contacts.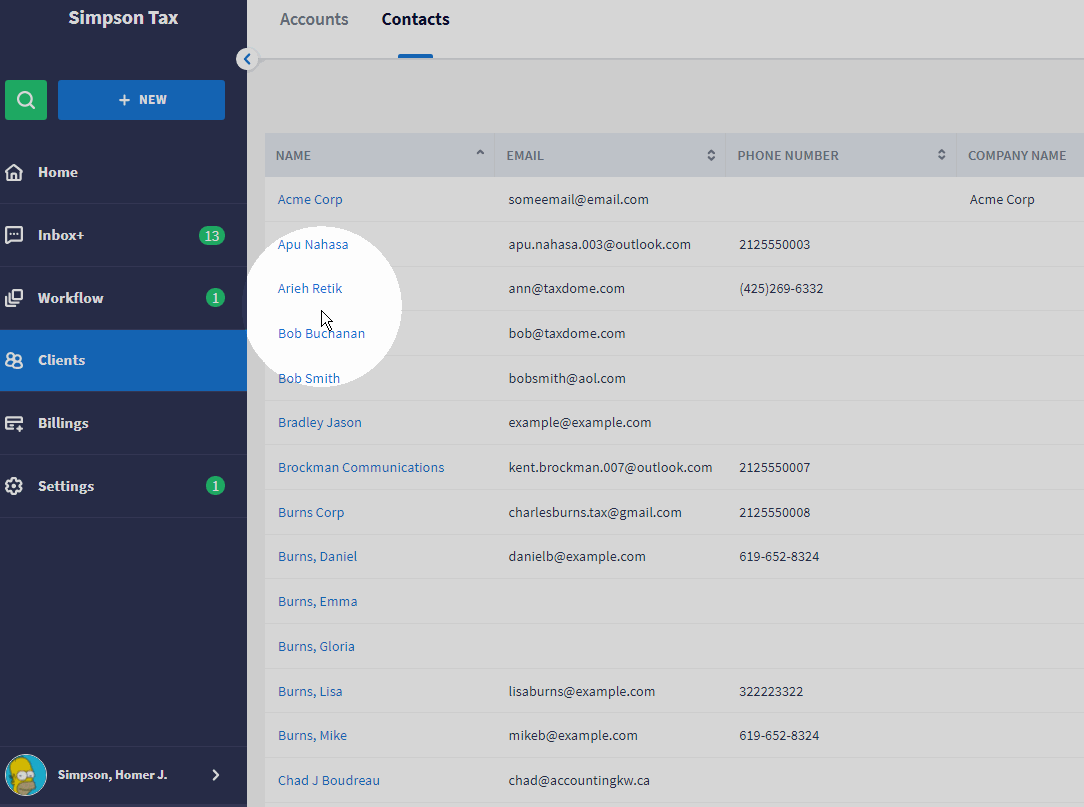 You can freely edit the CRM fields you create:
Rename: Click in the Field Name, make changes, then click SAVE.

Change the order: Point to a move icon, drag-and-drop, then click SAVE.

Delete: Click on the delete icon, click YES, DELETE, then click SAVE. Once a field has been deleted, its value is no longer visible in your contacts.



Did this answer your question?