Your All-in-One Notification Center: Inbox+
Your All-in-One Notification Center: Inbox+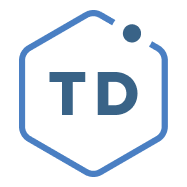 By Mary Cooper
updated 10 days ago
Inbox+ is a home for all your notifications. It was designed to be the place where you both start and finish your work. In contains notifications of new emails, document actions, bill actions, and more. View and download documents, read emails, save attachments - all in a single page.
Covered here:
Receiving Notifications
You will receive a notification on TaxDome each time a client-related event occurs, and Inbox+ will keep track of what status that particular notification is in—whether you have gotten around to reviewing it or not.
Team members receive notifications generated by client accounts assigned to them.
Firm owners receive notifications generated by client accounts that are not assigned to any of their team members.
You will receive notifications when:
A client registers on their own via Sign up link
A client sends a new email
A

client

uploads a document
A

client opens

a document (if requested during file upload)
A

client

approves a document
A

client

disapproves a document
A

client

signs a document
A

client

declines to sign the document
A

client

completes an organizer
A

client

sends a new message
A

client

replies to your message
A client makes a prepayment
A

client

pays a bill
A bill is overdue
A task is assigned to you
A task is due in three days
When you have received a new notification, the circle displayed to the right of Inbox+in the blue sidebar will be red. Red indicates that you have new notifications that have not yet been seen or reviewed by you.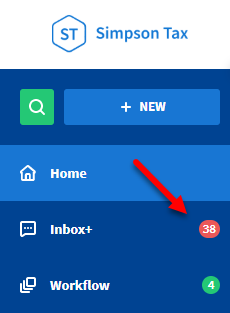 Once you open Inbox+, the red circle changes to green. This indicates that you still have notifications in your Inbox that need attending to.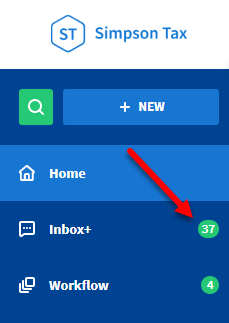 The circle disappears when all your notifications have been checked off as Archived (see below).
Attending to Notifications
Notifications are displayed in chronological order so that the most recent will be at the top.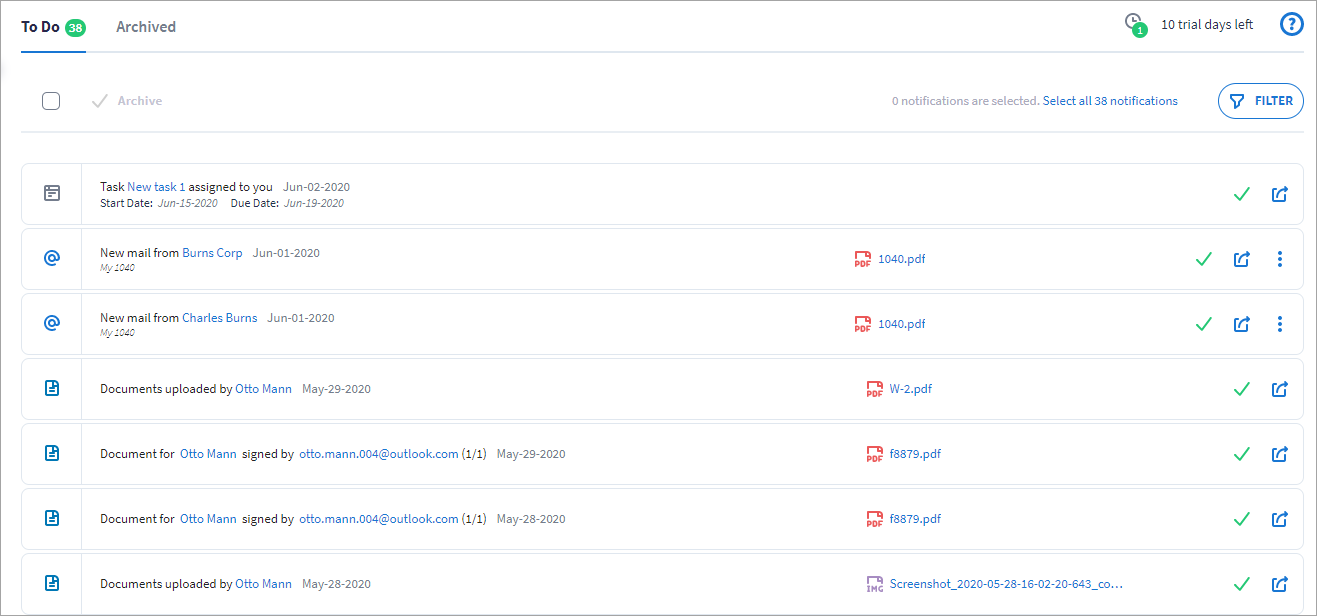 How to manage notifications:
Open a notification to get more info about it: Click on it to expand it; click again to minimize it.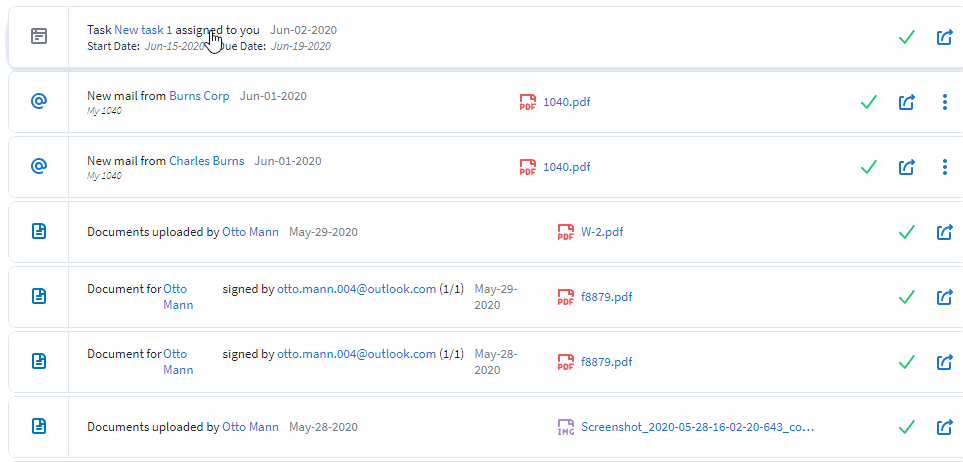 Browse to a client profile: You can click on the client account to navigate to their profile.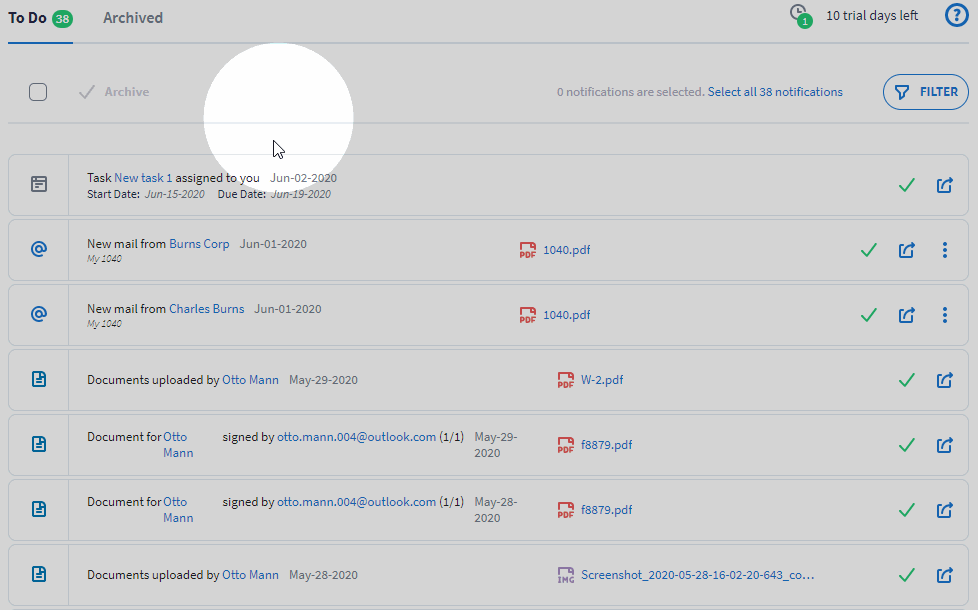 Navigate to the corresponding section: Click the grey arrow icon in the right side of the notification bar. This will open the full email, billings page, task, message, or document preview in a new tab.

View and/or download a document: Click on the file's name to open it in a new tab.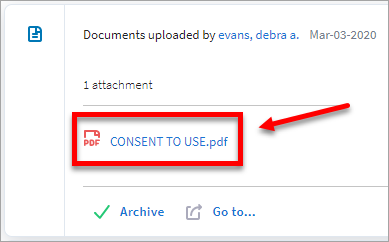 View a completed organizer. Click on the organizer's's name to open it in a new tab.
Save an attachment to Client's Docs. Hover the mouse over the file thumbnail, click the save icon, then proceed with uploading. You can also auto-save attachments emailed you by clients.

Coming soon --- reply to email immediately from Inbox+
Archive a notification: Click the green check mark icon to move it to the Archived tab.

Restore a notification: If you marked a notification as Archived by mistake, you can always restore it from archive (see below). Navigate to the Archived tab, then click the arrow icon on the right side of the notification bar. It will then move to the Inbox tab.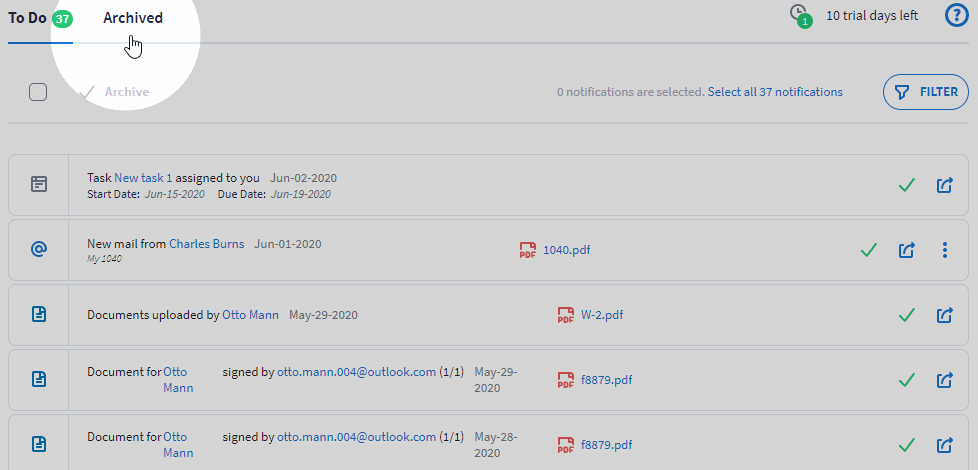 Perform bulk actions with notifications. To mark notifications as done or to restore them all at once, click the checkbox at the top of the list or next to the required documents, then click Archive or Restore button.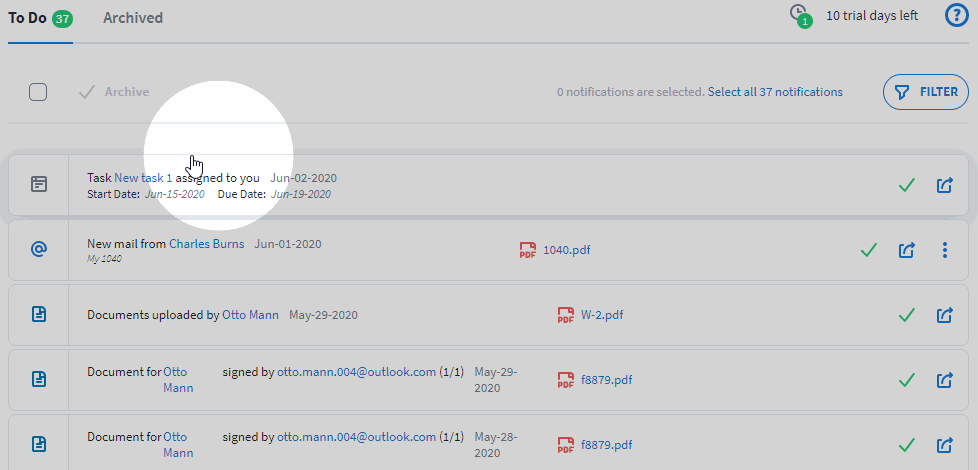 Creating a Task From Email
Inbox+ is not only your notification center but also a place for managing your tasks. Here's how to create a task from email:
1. Click on email notification to expand it, then click the Create task link in the notification bar.

2. The Create task page will open. Proceed with task creation as described here. Note that some fields will be pre-populated from the email:
Client - the client account who has sent the email.
Task name - the email subject.
Description - the email body.
3. Click CREATE TASK button to save your task. After the task is created, the notification will automatically get moved to the Archived tab in Inbox+.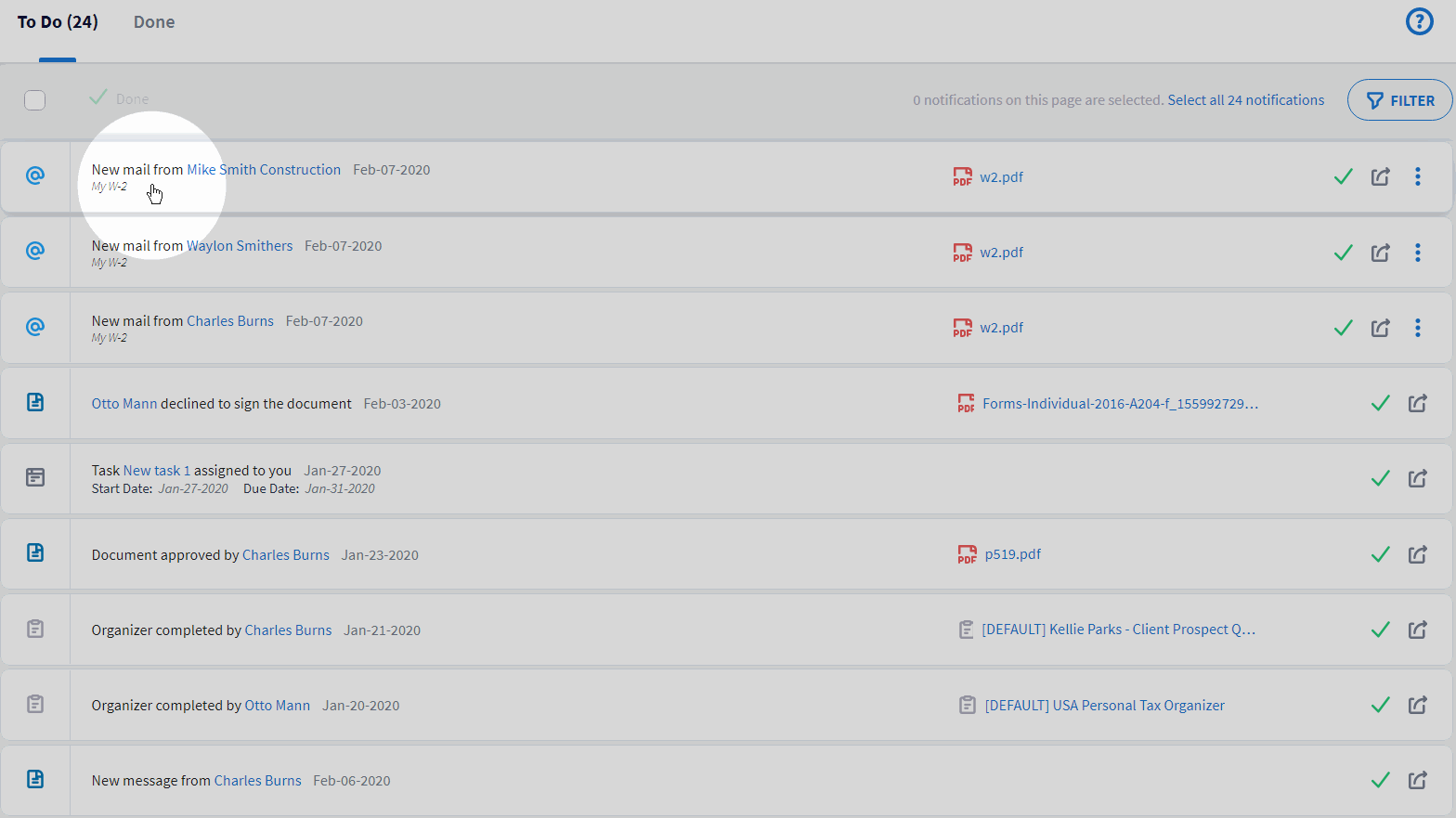 Filtering Notifications
Filters are useful when you need to narrow your notifications list. For example, you can find all notifications on bills paid by selected account.
To filter your notifications list:
Click on the FILTER button
Use filtering by account name, bills, emails, tasks, or documents. You can use all of the filters or just some of them.
Click on APPLY to apply the filter.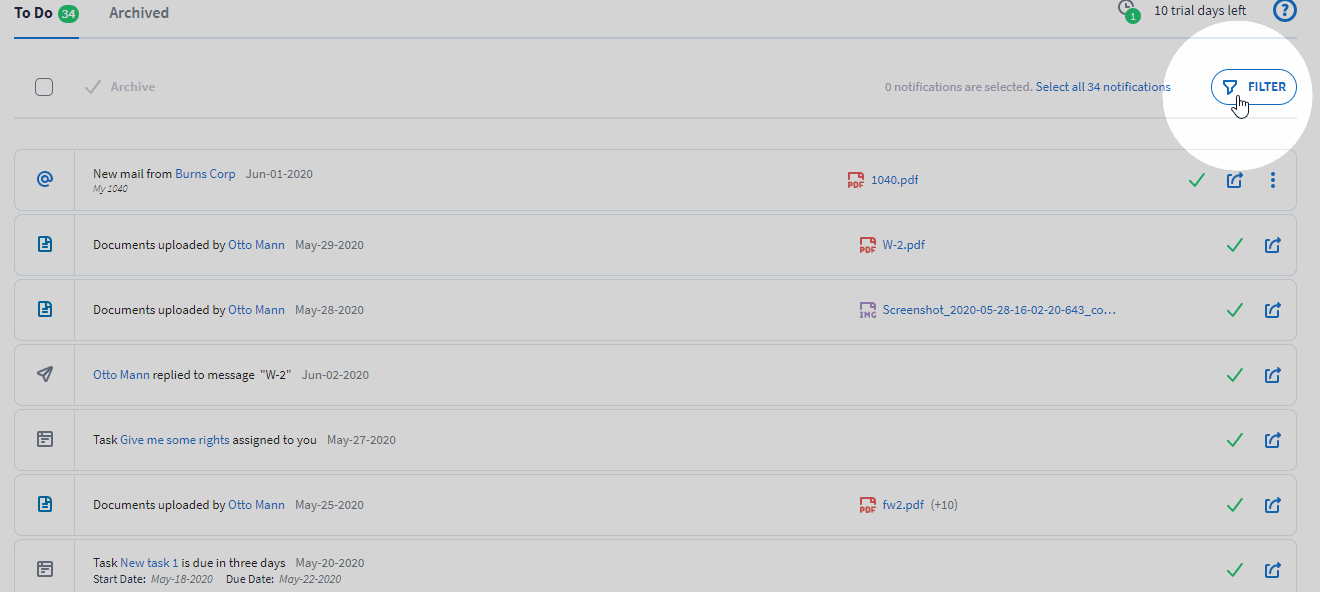 The list of notifications will be narrowed to your specified parameters.
Did this answer your question?