Adding a Team Member
Adding a Team Member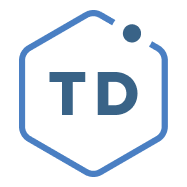 By Mary Cooper
updated 17 days ago
Each team member at your firm will need their own separate monthly or annual subscription, also called a license,in order to access all of TaxDome's features. If you change staff in the middle of a subscription cycle, you can always free up a previous employee's annual licence and use it for a a new team member.

To create a team member account, follow these steps:
1. Go to Settings in your left sidebar, select the Team & Plans tab, then click on the ADD TEAM MEMBER button.
2. In the Add Team Member section, enter the employee's personal details: their first name, middle name, last name, and email address.

3. In the Access Rights section, enable the rights the team member will need by clicking on the on/off toggles.. These settings can be modified at any time.
4. Click the SEND INVITE button.
5. The next step depends on your status and the availability of licences:
If your TaxDome trial has not yet expired, you'll have access to all of the site's features. Your account can be used without any limitations till your trial period ends.
If you've already bought a subscription for your firm, you'll be prompted to add an additional license for each new user. Select an annual or monthly license (read more about licenses here), then click the CONFIRM button.
If you have an available user license (you can free up existing licenses by deactivating team members who are no longer working at your firm), you can use it and won't need to buy a new one. Or, if you are adding a temp team member, you can always purchase a monthly licence for them and save the available annual licence for another employee.
Once your new team member's account has been created, TaxDome will send them an activation request by email. After they've accepted the request and created a password, their account will be ready to go.
The new team member will access their account by going to your firm's TaxDome URL and entering their email address and password.
Did this answer your question?