Adding a Team Member
Adding a Team Member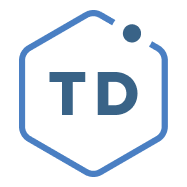 By Mary Cooper
updated about 2 months ago
Ready to expand your practice? Team members could be easily added to your TaxDome account, either on monthly or yearly subscription basis. You can decide which clients they will work with and what rights they will have.
Covered here:
Creating a Team Member's Account
To create a team member account, follow these steps:
1. Go to Settings in your left sidebar, select the Team & Plans tab, then click on the ADD TEAM MEMBER button.

2. In the Add Team Member section, enter the employee's personal details: their first name, middle name, last name, and email address.

3. In the Access Rights section, enable the rights the team member will need by clicking on the on/off toggles. If not sure, don't give any access rights at this time. You can do it anytime later. Please refer to Team Member Access Rights article to find out more on this.
4. Click the SEND INVITE button.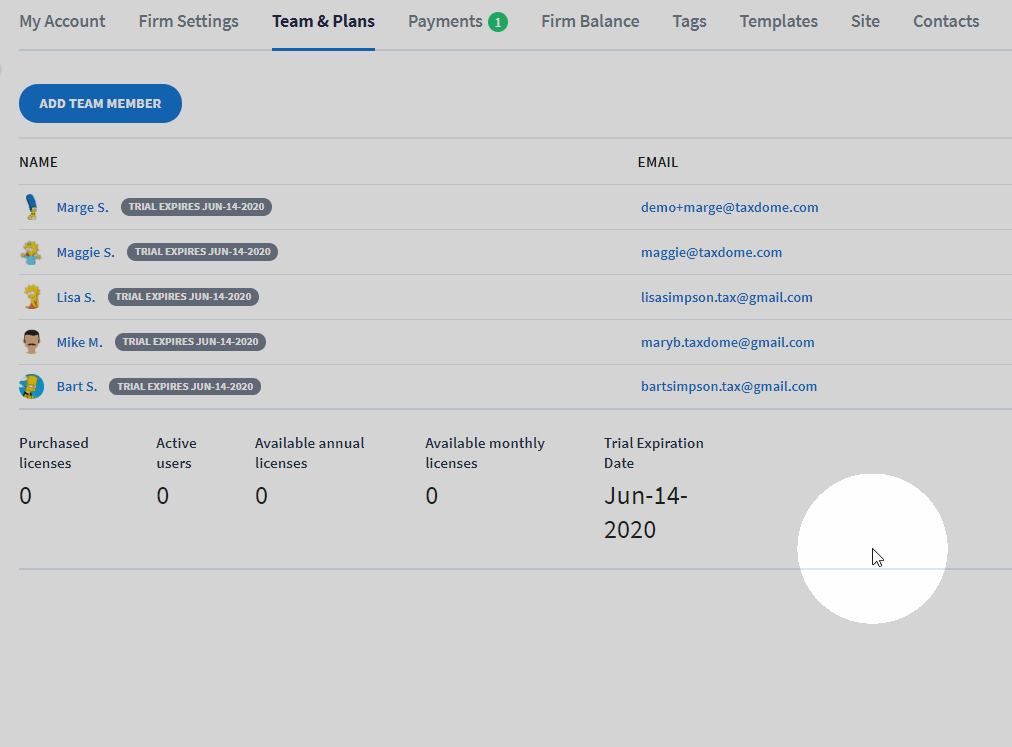 5. Each team member at your firm will need their own separate monthly or annual subscription, also called a license, in order to access all of TaxDome's features. If you change staff in the middle of a subscription cycle, you can always free up a previous employee's annual license and use it for a new team member. Thus, the next step depends on your status and the availability of licences.
If your TaxDome trial has not yet expired, you'll have access to all of the site's features. Your account can be used without any limitations till your trial period ends.
If you've already bought a subscription for your firm, you'll be prompted to add an additional license for each new user. Select an annual or monthly license (read more about licenses here), then click the CONFIRM button.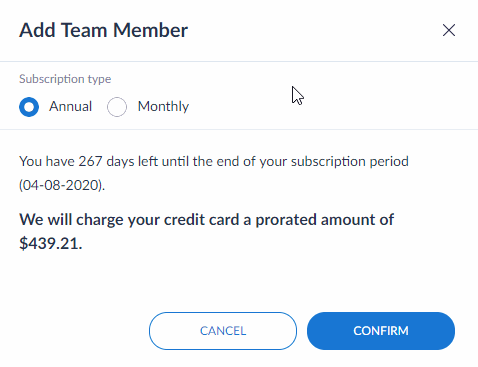 If you have an available user license (you can free up existing licenses by deactivating team members who are no longer working at your firm), you can use it and won't need to buy a new one.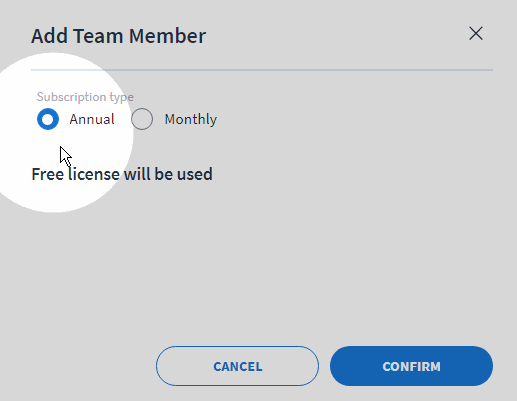 Once your new team member's account has been created, TaxDome will send them an activation request by email. After they've accepted the request and created a password, their account will be ready to go. You will be able to assign a client account to them.
The new team member will access their account by going to your firm's TaxDome URL and entering their email address and password. Their first steps on setting up their account are described here.
Read-Only View of Team Member's Portal
At any time, you can always see what your team member will see. This can help tremendously in the off-chance a team member wants assistance. With full transparency, you can see what they see and log right back out to your own profile. This can be very helpful for your admins if you have any, as well.
To access a team member's profile:
1. Go to Settings in your left sidebar, select the Team & Plans tab, then click on your team member's name.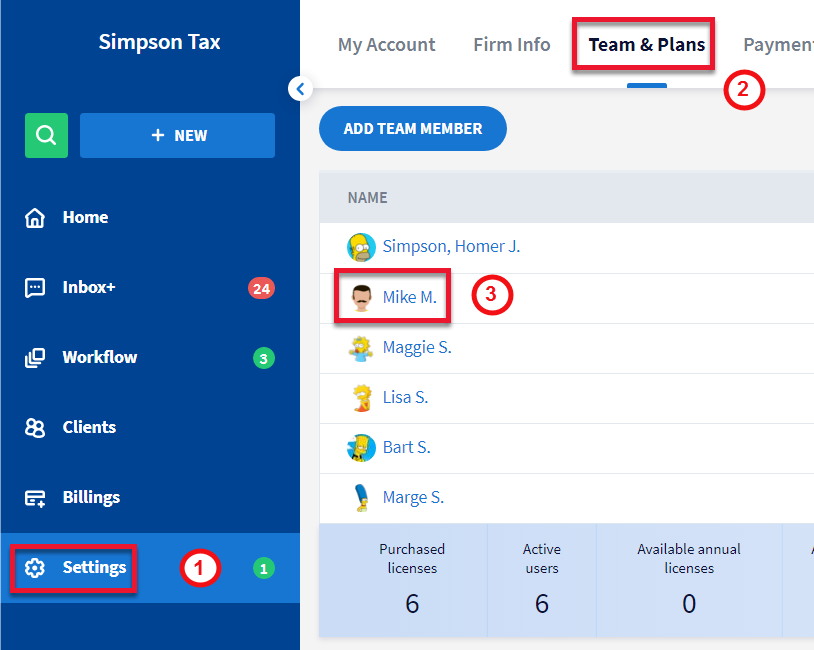 2. Click on the Login as Employee link at the top right corner of the screen. The team member's profile will be visible in read-only mode only. If you need to change team member's details, you will need to do so from your own account instead.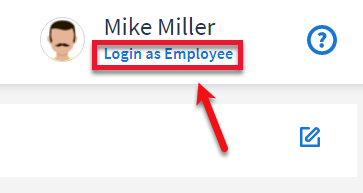 3. Click on the Sign out from [Team Member's Name] account link at the top of the screen to get back to your firm's view of a client's profile.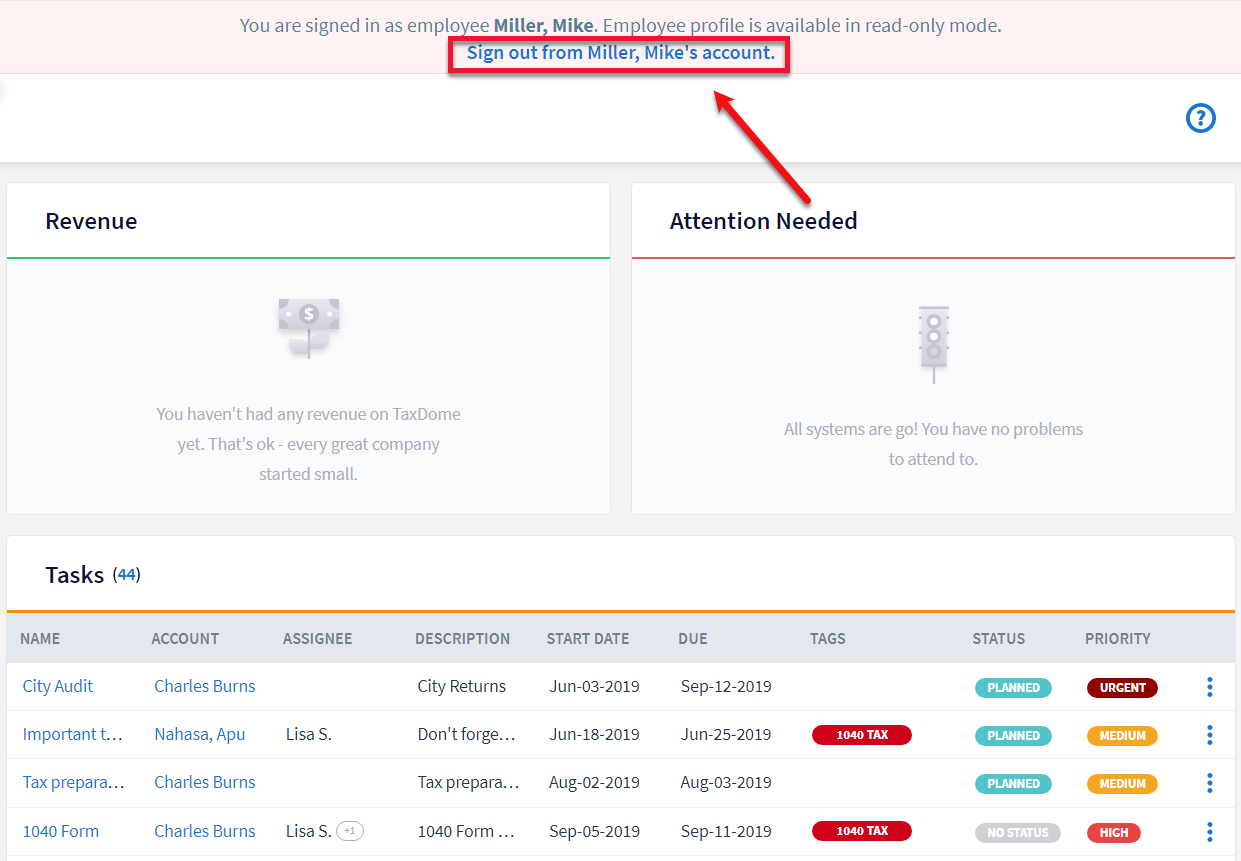 Editing Team Member's Personal and Login Details
Your team members typically set up and change their personal and login details on their own. However, you can do it for them if needed. Here's how:
1. Go to Settings in your left sidebar, select the Team & Plans tab, then click on your team member's name.
2. Click the Edit icon in the top right corner of the Personal Details section, then click on Upload Photo to add a team member's picture. Locate an image that you would like to upload, then crop your photo to make it look better.
3. Make the changes to personal information, then click on SAVE.
4. To update login details, click the Edit icon in the top right corner of the Login Details section, make your changes, then click on SAVE.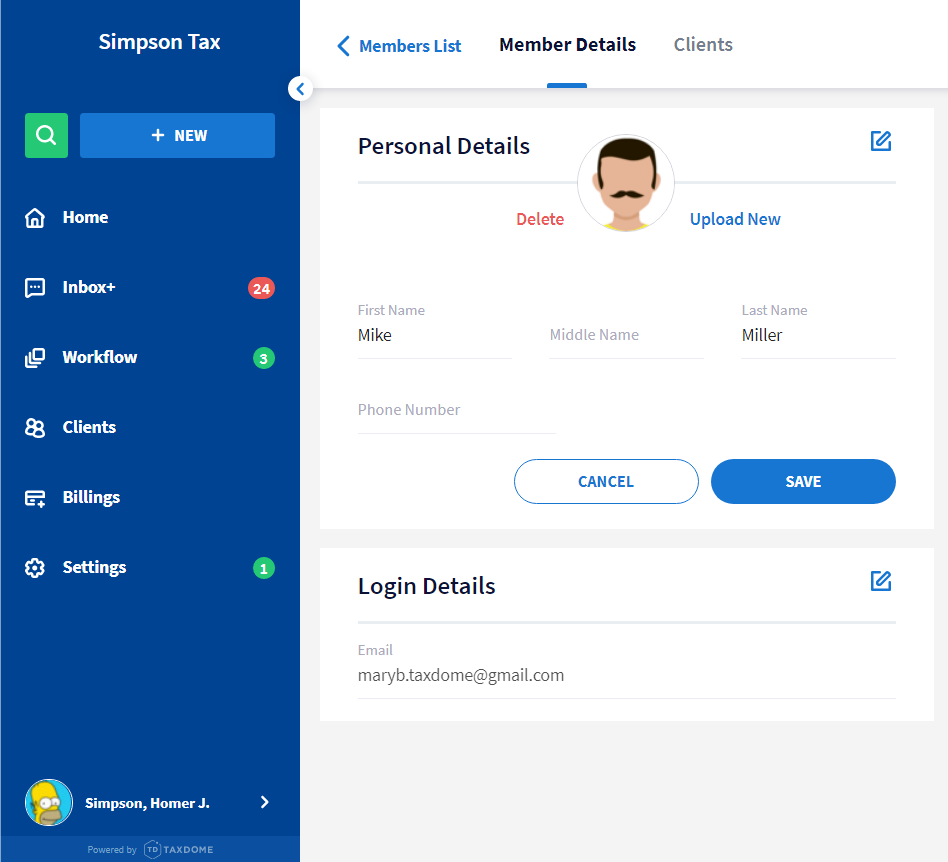 Did this answer your question?