Team Member Registration
Team Member Registration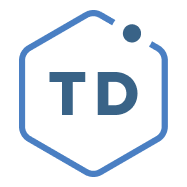 By Mary Cooper
updated 17 days ago
Welcome to TaxDome! Learn what to do when you've received an invitation from a colleague to join TaxDome. Jump right in. We promise it will be rewarding and ultimately make your job easier. Create a password and upload your photo. Then, sync your email to be able to see and reply to your client email directly from TaxDome.
Covered here:
Activating Your Team Member Account
A team member TaxDome account is created by the owner of a firm. As a team member, you only need to create a password. Here's how:
1. Open the invitation email you've received from TaxDome, then click the CREATE A PASSWORD link.

2. Type your password into the Password Setup pop-up. It should contain at least eight characters, one capital letter, and one number. Enter the password twice to confirm it, then click the SUBMIT button.

3. Click the OK button in the confirmation window. Now, you're done.

You can log in to your TaxDome account at any time. Be sure to save the link to your firm's website in your bookmarks to have quick access to it.
Using the Onboarding Banner
Once you've registered and logged in for the first time, you'll see a blue onboarding banner at the top of the page. It's there to help you quickly get started. Click the SHOW ME button to begin.
A pop-up screen will then appear, listing the next two steps, covered here. You can perform them in the order they appear or the other way around. Your progress will be shown on the pop-up as well as on the banner at top.
Uploading Your Photo
Once you've uploaded your photo, it will appear in the footer of every email you send from TaxDome. Until then, the footer will show an anonymous silhouette, so you may want to get started with that. It's a nice way to immediately personalize your TaxDome account.
Click Upload your photo on the onboarding pop-up.
On the next pop-up screen, click the edit icon in the upper-right corner, then click Upload Photo to add a picture of yourself.
Locate the image you would like to use, then crop it for fit.
Click SAVE CHANGES.
Syncing Your Email
Syncing your email will allow you to see and reply to all your clients' emails right on TaxDome. Start by clicking Sync your email on the onboarding pop-up, enter your email address to sync, then follow the instructions to connect your email to TaxDome.
Read more on specific email provider sync options in our help article How to Sync Your Email with TaxDome.
Did this answer your question?