Secure Messages Overview
Secure Messages Overview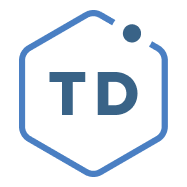 By Mary Cooper
updated about 10 hours ago
Messages are chat threads you can exchange with your clients inside TaxDome, securely. Messages are helpful because they are organized neatly within the client profile, and you can always see how many threads are currently open. Once you have the information you need, you can archive the thread so it doesn't clutter your view. However, it is neatly organized in the Archived section, so you can revisit at any time. Two years from now, you won't have to search long email threads amongst thousands of other e-mails, but you can find what you need organized within the client quickly and easily.
Here's what important to know about Messages in TaxDome:
A message can be created either by you or by your client. You ask the client a question, or ask them to provide you with a file or piece of information that you need in order to proceed with your engagement.
Both you and your client can attach files to the messages.
You can add tasks which need to be performed by the client and track their progress on a separate page.
The client receives a notification that a question is pending and then answers the message and/or uploads the required files.
Once your client has responded to your message or created a new one, you will get an email and a notification in your Inbox+.
You can set up automatic reminders on a message pending if the client is unresponsive.
All messages and files regarding each message are stored in one place and can be reviewed at any time.
Once you've received the information you need, you can archive a message.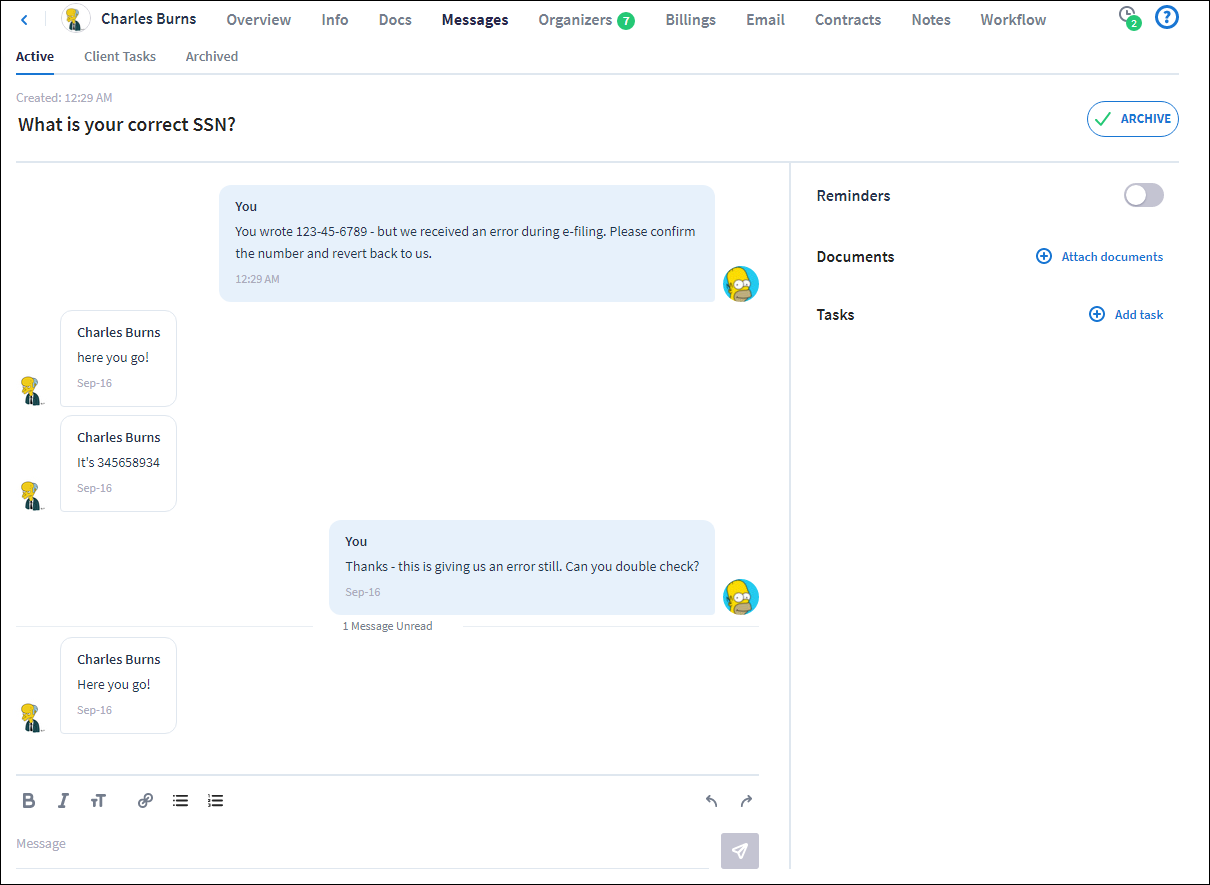 Read more on Messages:
Did this answer your question?