Tax Organizers
Tax Organizers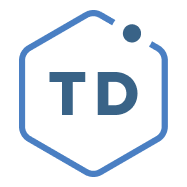 By Mary Cooper
updated 1 day ago
Trying to get all of the tax-related information that you need from your clients can be a game of cat and mouse. Going back and forth with your clients for the tax information you need to complete your work is a thing of the past with the Tax Organizer.
Covered here:
Tax Organizers Overview
A client's tax return cannot be prepared without obtaining some essential information first. Most firms employ some sort of Tax Organizer to aggregate this information or gather it via in person office visits. An organizer includes basic questions regarding a client's tax situation and helps steer the client towards the documents that they should provide to their tax preparer.
Therefore, there is no need for you to exchange emails and search for the info you need among dozens of messages. All information is stored in one place and can be easily pasted into your tax preparation software (via the copy to clipboard button). Clients can create new questionnaires in future tax years and they will only need to update the relevant information, which saves them time and paper. It's a win-win for both the client and the firm.
Managing Tax Organizers
To manage a client's Tax Organizers, go to Clients, click the client's name, and then go to the Documents >Tax Organizers tab.

If there are no tax organizers, the client hasn't created any yet. The client must first create an organizer on their end, then you can view it. The client may create one Tax Organizer per year. Click the year link to view all information provided by the client in a Tax Organizer. You may view when it was last updated by the client.
Viewing Tax Organizer
For your convenience, the answers that the client has provided will be displayed on one page.
Click on the icon next to a question to copy the answer to the clipboard.

Click on the eye icon to view and download a form (please see How to specify where files are downloaded).
Commenting on Tax Organizer
While you're working with tax organizer, sometimes it may be handy to leave comments on client's answers. Such comments are intended for you and your team only, they are not visible to clients.

Here's how you can use commenting in tax organizer:
To add a comment, click the callout button, begin to type, then click Comment.
To answer a comment, click click the green callout button, read a comment, then type your reply and click Comment.
To make changes to a comment, click the ellipsis icon, select Edit, then make the required changes and click Save.
To delete a comment, click the ellipsis icon, then select Delete.
Did this answer your question?