Firm Registration
Firm Registration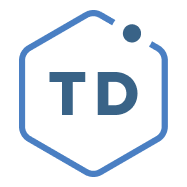 By Mary Cooper
updated 3 months ago
Registration is free and gives you access to your firm's account. You will have full unrestricted access to all TaxDome tools while using your firm's account. You can invite and manage clients, add team members and assign them to clients, create bills and receive payments for your services online, use the Windows App to print and save your documents directly to TaxDome, and more.
The registration process is straightforward and takes only a couple of minutes.
1. Click the Sign Up button in the top right corner of the screen.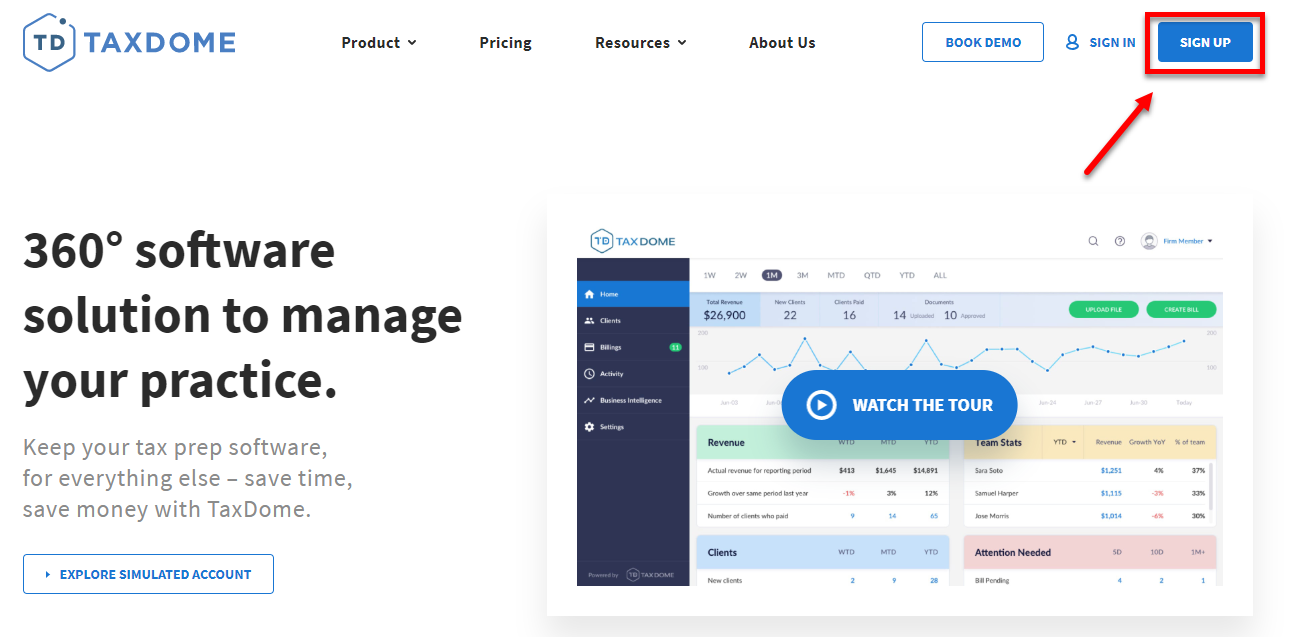 2. Enter your email, then click CONTINUE.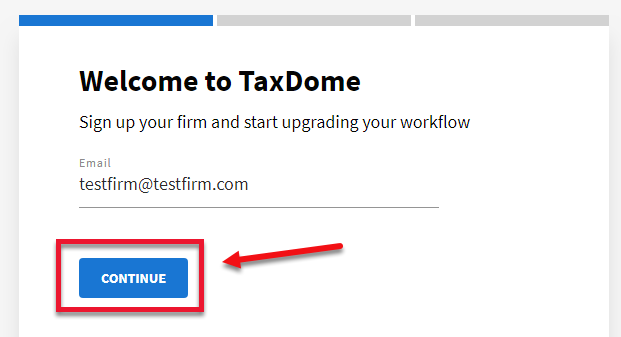 3. Enter your first name, last name, phone number, and your firm's name.
4. Select your country. If you live in the U.S., you also need to indicate your state.
5. Check the default currency and change it if needed. Note that all billings will be in the selected currency. You will not be able to change the default currency at a later time. Click CONTINUE.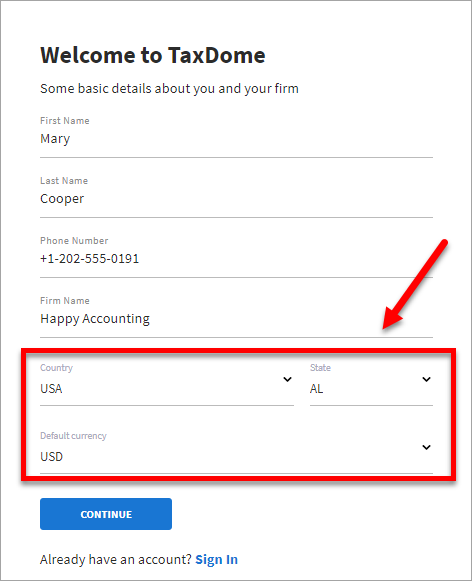 6. Fill in some basic details about you and your firm. Type in your firm's street address, city, ZIP code, and phone number, then decide whether you want to receive copy of all emails TaxDome sends to clients on your behalf. If yes, enter email for sending BCC. Click CONTINUE.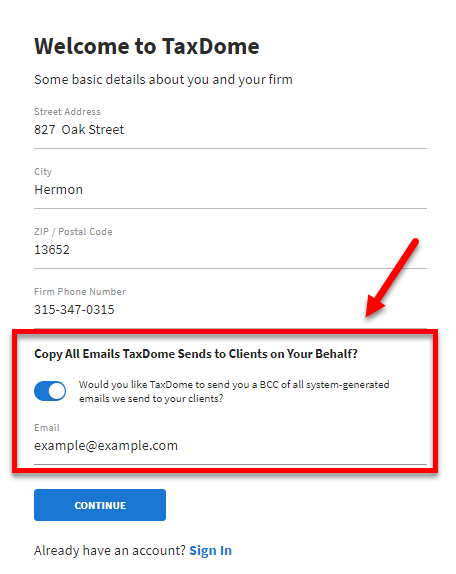 7. Create a password, which you will use to access your account. It should have at least 8 characters, one capital letter, and one number. Enter the password twice to confirm it.

8. Enter your firm's TaxDome URL. This is the URL that you would Iike your clients to see when they interact with you through TaxDome.

For example, if you wanted it to be "taxesbest", both you and your clients would type "taxesbest.taxdome.com" into their web browser, where each respective user will login. The Firm URL could be your company name or any other name that you prefer. We recommend that you use your firm name as the firm URL.
9. Enter the verification code that was sent to your email.
Now you are ready to register. Click the LET'S GET STARTED button to proceed.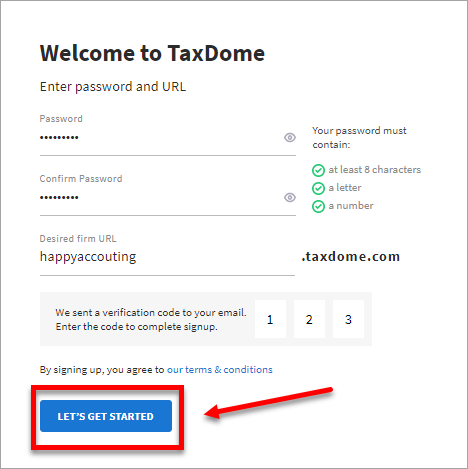 Did this answer your question?