Accepting Credit Card Payments
Accepting Credit Card Payments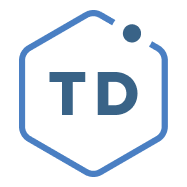 By Mary Cooper
updated 21 days ago
To accept credit card payments on TaxDome account, you'll need to connect to Stripe. All credit card payments are made through Stripe, a secure credit card processing service. We never store any of our clients' payment details. To find out more about payment-processing fees, click here.

Covered here:
Connecting With Stripe
To start accepting payments, you'll need to connect your TaxDome account with Stripe. Follow these steps:

1. Go to Settings, select Payments, then click Connect with Stripe.


2. If you already have a Stripe account, click the Sign in link at the top right of the page, then enter your Stripe credentials.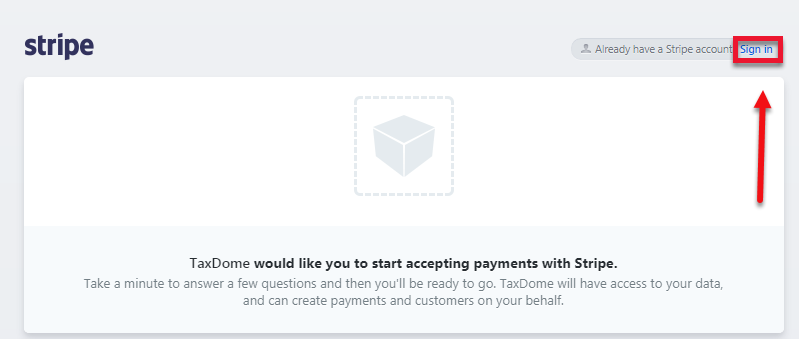 3. Authorize TaxDome to access your account by clicking the Connect my Stripe account button.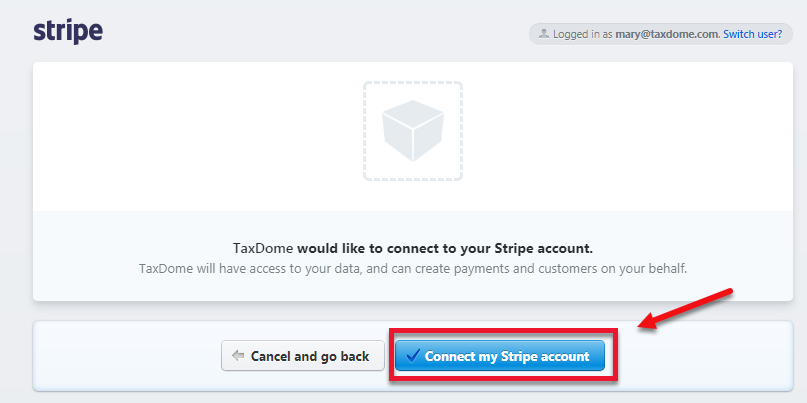 Your TaxDome account will then be connected with Stripe and payment processing enabled.

Registering on Stripe
If you don't have a Stripe account yet, you'll have to register to enable payment processing on TaxDome. Follow these steps:
1. Go to Settings, select Payment Processing, click Connect with Stripe, then fill in all the required fields about your company. The information you provide will only be visible to you and and any other administrators of the account.

2. Select your country, enter your business address, then select the type of business.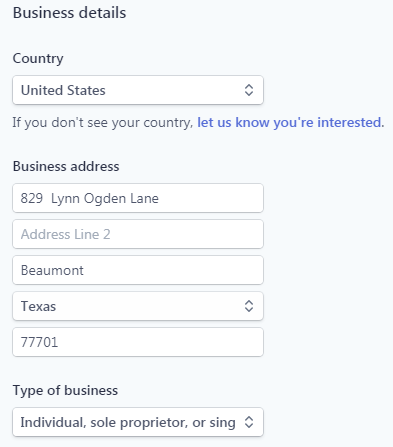 3. Add the website address for your business as well as a description and any other necessary info.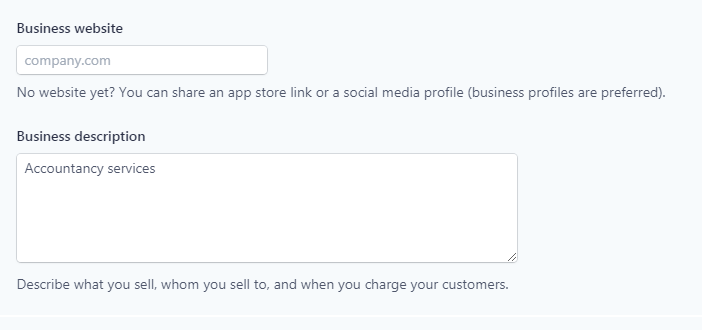 4. Enter your personal details and job title.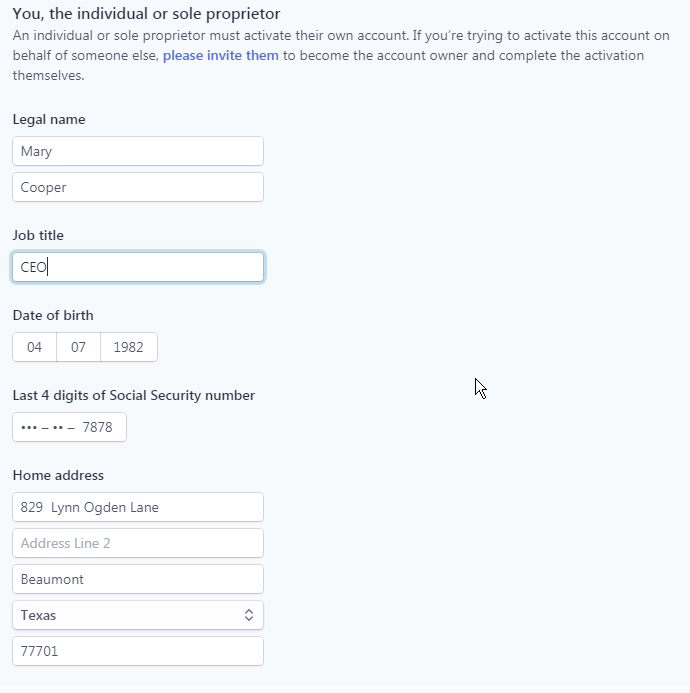 5. Enter the credit card statement details for your business (i.e., the business name and customer support's phone number). This information will appear on your clients' credit card statements.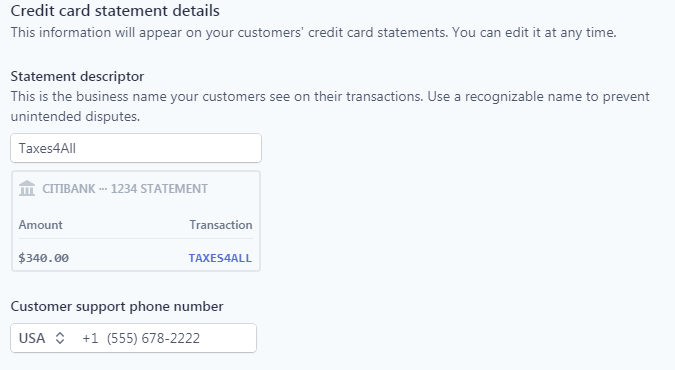 6. Enter your bank details. Stripe will use this information to send you your payments.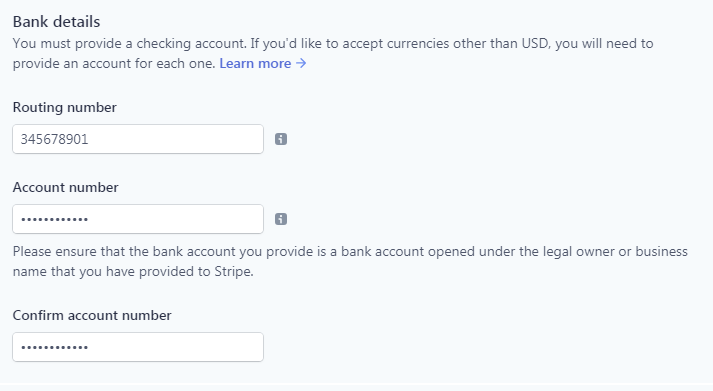 7. Enter your email address and create a Stripe password. You can also enable two-step authentication by providing your cell phone number. Click Authorize access to this account to finish the registration.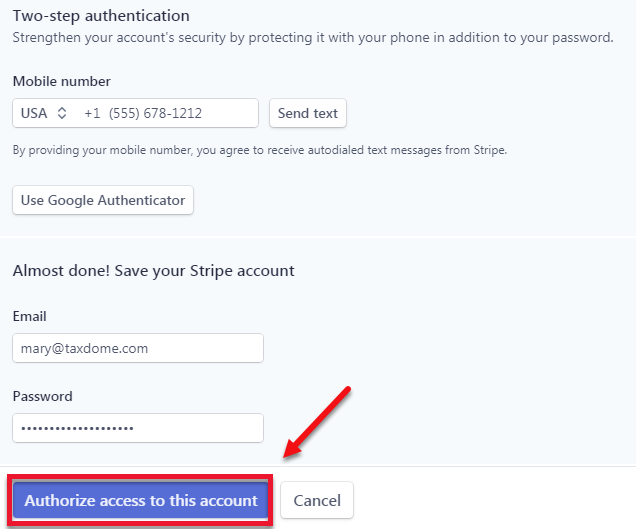 If the registration was successful, your TaxDome account will be connected with Stripe and payment processing enabled.

Did this answer your question?