Forgot Your Password?
Forgot Your Password?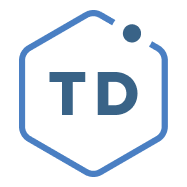 By Mary Cooper
updated 3 months ago
If you've forgotten your password, you can just reset it:
1. Click on the Sign In button at the top right of the screen, enter your firm's TaxDome URL, then click on CONTINUE.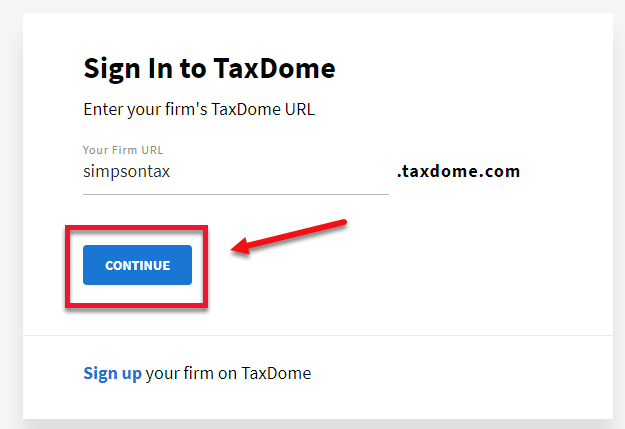 2. Click on the Forgot Password? link.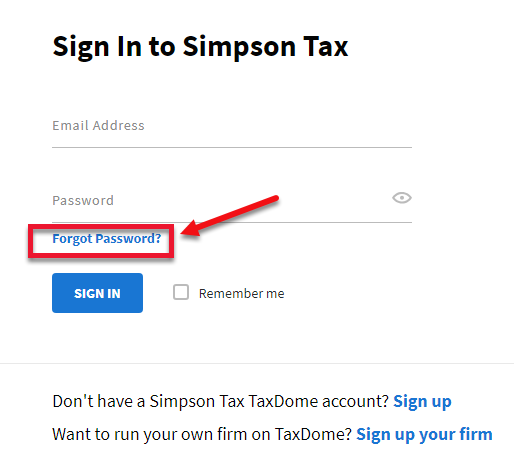 3. Enter your email address, then click on the Get Reset Link. A password reset link will be sent to your email.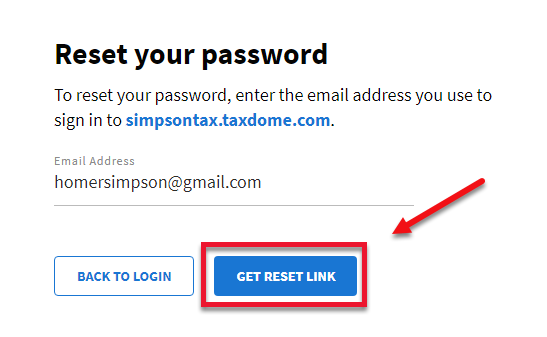 4. Find the email in your Inbox and click on the Reset Your Password link in the message. Please note that the link will work for 24 hours.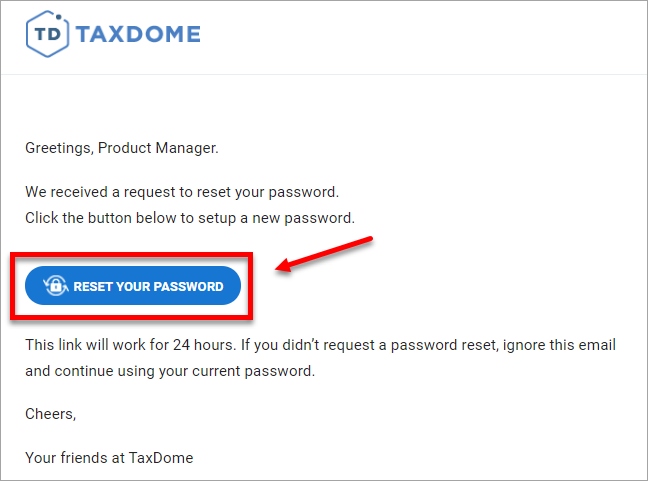 5. Create a new password for your account. It should contain at least 8 characters, one capital letter, and one number. Enter the password twice to make sure there are no mistakes, then click on the Set New Password button.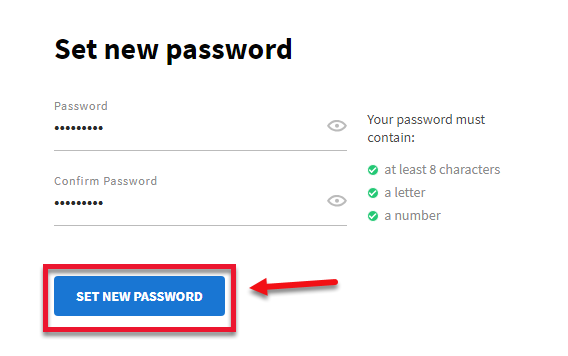 Your password will be updated and you will be automatically redirected to your account.
Locked out of your account?
If you've exceeded the maximum number of attempts (10) to sign in, you will be locked out of your account for 30 minutes. So, you can wait or contact our support team to resolve the issue.
Did this answer your question?