I'm Unable to Install the TaxDome Windows Application
I'm Unable to Install the TaxDome Windows Application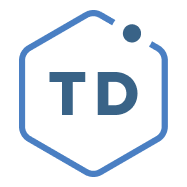 By Mary Cooper
updated about 2 months ago
If you weren't able to install the TaxDome application and got a "Windows Defender SmartScreen prevented an unrecognized app from starting" message, this is what you will need to do:

Right-click on the TaxDome_Setup.exe installer file, select the Properties option, click the Unblock button at the bottom, then click Apply. The protection will then be disabled.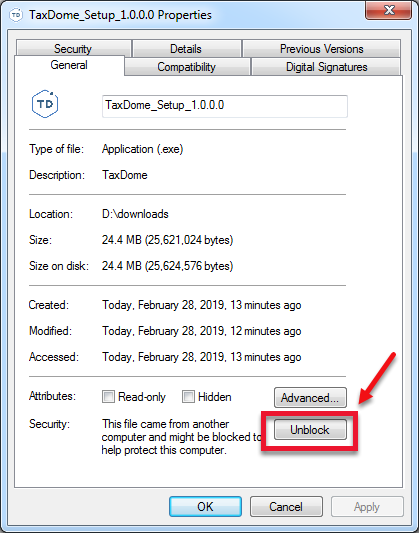 Did this answer your question?