How to Avoid Double Counting Stripe Transactions
How to Avoid Double Counting Stripe Transactions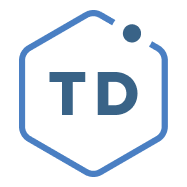 By Mary Cooper
updated about 1 month ago
Please keep in mind that if you
process payments in TaxDome with Stripe,

have QuickBooks connected to the bank account where Stripe payouts are made
you will be double-counting your Stripe income. The same issue exists with other payment processors such as Square (see QuickBooks discussion).
This happens because...
TaxDome sends QuickBooks details for each payment separately.

Your bank provides QuickBooks with the daily aggregate Stripe payout amount.

Stripe sends only one payout to QuickBooks, which aggregates all funds owed to you for that day.
Once a daily payout from Stripe is sent, QuickBooks can't automatically detect that these payments were already added.
In order to avoid this double-counting,you'll need to perform the following when downloading bank feed transactions for your Stripe account:
To exclude duplicate transactions:
In a Banking menu of your QickBooks account, go to the For Review tab.

Select the checkbox next to each Stripe Transfer transaction you want to exclude.

Select the Batch action drop-down menu, and then select Exclude selected.



Did this answer your question?