My Custom Domain Won't Get Verified
My Custom Domain Won't Get Verified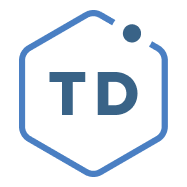 By Mary Cooper
updated 1 day ago
Depending on your registrar's DNS settings, it can take up to 48 hours for the CNAME changes to become detectable. In most cases though, an hour is enough.
If your domain won't get verified for 24 hours, double-check you have added the CNAME record for the correct domain with the correct TaxDome firm URL, then click Verify. If you are sure the settings are correct, contact our support team. We will do our best to help.
Did this answer your question?