Using Your Dashboard
Using Your Dashboard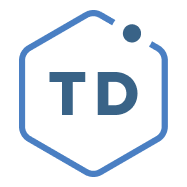 By Mary Cooper
updated 4 months ago
Once you've logged into TaxDome, you will see your Dashboard. It displays everything that currently requires your attention, such as bills pending, messages pending, and documents disapproved. You may also see your revenues, team stats; manage your tasks, and so on. You can always get back to your Dashboard by navigating to the Home section.
Covered here: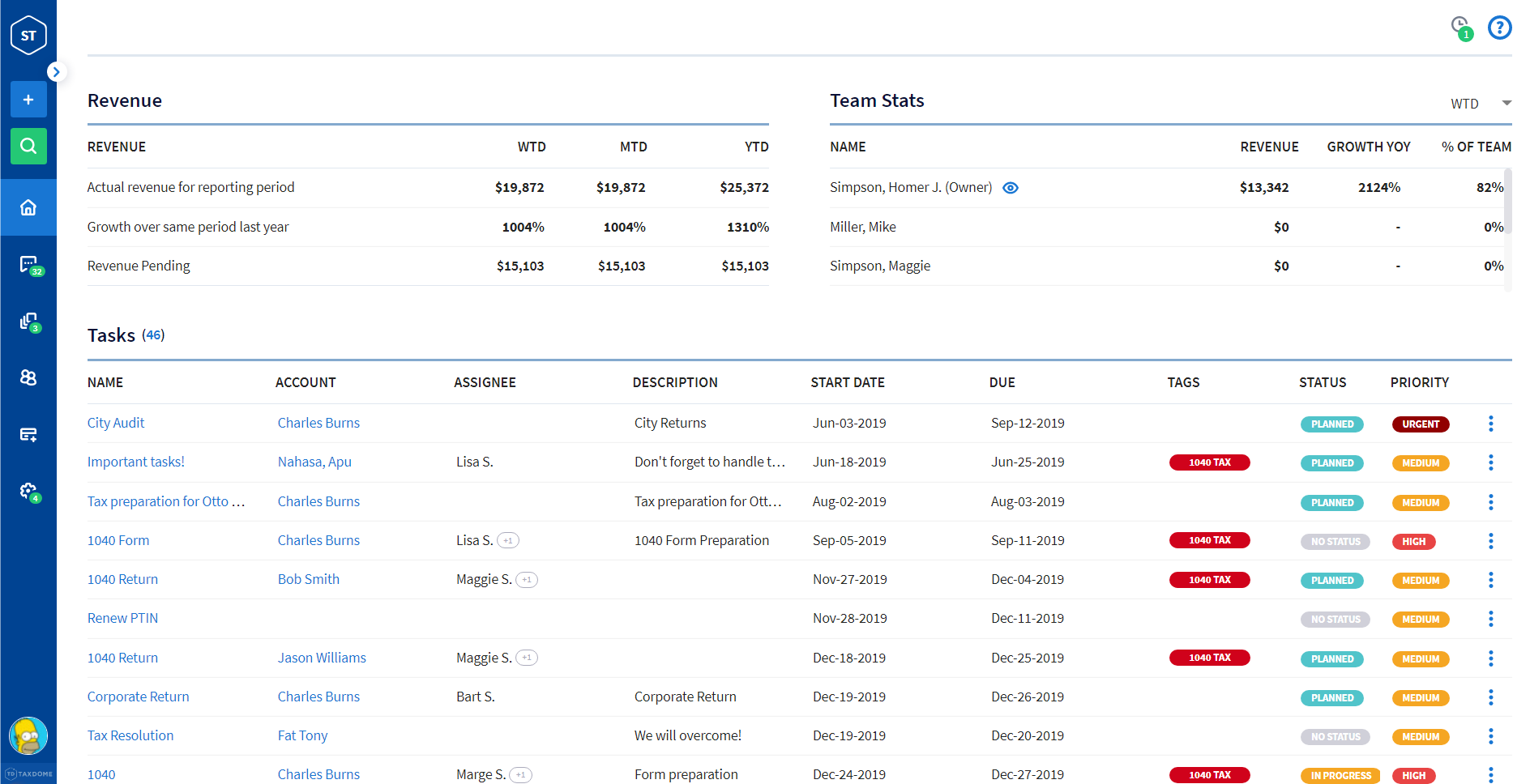 Exploring Your Stats and Revenues
The upper table shows your revenue chart for the selected period:
MTD – a period starting at the beginning of the current month and ending at the current date.
QTD – a period starting at the beginning of the current quarter and ending at the current date.
YTD – a period starting at the beginning of the current year and ending at the current date.
You may see your revenue for the selected period as well as find out more on revenue pending and growth over the same period last year.

Exploring Team Stats
Have you ever wondered who is the most productive employee in your firm? Take a look at the Team Stats table to find out how much profit did your team members bring to the company. Together with profit, you can investigate year-over-year (YOY) growth for each employee (i.e. compare one period with the same period from the previous year).
The Team Stats table lets you explore your revenue for the WTD, MTD, and YTD.

Viewing Tasks
With tasks, it's very easy to monitor who's doing what and what needs to be done next. Once the task is created it is displayed on the Tasks table of your Dashboard. You can see all of the tasks associated with your accounts no matter who is responsible for the task. Thus, you are always aware of each account's case progress. You can see the start and due date of each task, find out which of them are overdue, as well as change their status easily.

Finding Out What Needs Your Attention
The Attention Needed table shows how many pending bills, pending messages and disapproved documents are there. You can see these stats for the last 5 days, 10 days, and of all time.

Digging Into Your Client Accounts Stats
Do your clients use TaxDome? Find the answer to this question by looking at the Accounts table. Here you can see how many accounts you had WTD, MTD, and YTD, how many of them were active in the system and how many of them are paying ones.

Did this answer your question?