Your Client Portal
Your Client Portal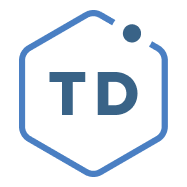 By Mary Cooper
updated about 2 months ago
Taxdome's Client Portal allows your clients to share important documents with you, pay their bills, see their payment history, view upcoming deadlines, answer questions you have for them, and complete tax organizers all in one spot. And the beauty of it? All of it can get done from the comfort of home or on the go from a mobile device.
Covered here:
Desktop Client Portal
To use the portal, your clients will need to go to the email request you initially sent out to them to activate their TaxDome account. After they've clicked on the link provided in the email and completed the activation process, they'll be ready to go. Or they can register at your firm's unique TaxDome URL. See Client Help for more.
With TaxDome's desktop portal, your clients can:
TaxDome Mobile App
With the mobile app, your clients can access their TaxDome portal at any time from anywhere, whether a café or airport. And they can accomplish all of the same tasks as on their desktop portal.

If they would like to download the mobile app, they can find it at Google Play or the App Store. Both links are available on your firm's TaxDome URL and in the Settings section of client's portal. See Client Help for more.
Note: A TaxDome mobile app is not yet available for firm team members.
The Log in as Client Feature
With Log in as Client, you can experience TaxDome from the client's side—say, you can see what steps they must take to pay a bill or download a document. This can be very helpful whenever you need to help them troubleshoot. See Read-Only View of Client Portal for details.


Did this answer your question?