Viewing Accounts Pending Activation & Resending Invitations
Viewing Accounts Pending Activation & Resending Invitations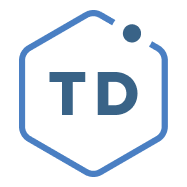 By Mary Cooper
updated 10 days ago
Once a client's profile has been created, in most cases the system will send them an email requesting that they activate their account (Note that the activation emails are not sent automatically if you have disabled this option while importing the client list). Until the client activates their account and creates a password, the client's account will be marked as Pending Activation. Go to Clients, then to Pending Activation to see which clients have yet to activate their accounts.
You may sort the Pending Activation list by the clients' names or by the date that the invitations were sent out. Click on the arrow icons next to the NAME or the INVITE SENT columns to sort the list accordingly.
If a client's account has been Pending Activation for a long time or you've chosen not to send the invite during clients list import, you may resend the activation invitation. Here's how:
1. Go to Clients, then to Pending Activation.
2. Click on RESEND INVITE next to the client's name.

To resend invitations to all clients whose accounts are Pending Activation, click RESEND TO ALL.
Did this answer your question?