Uploading Documents on Behalf of Clients
Uploading Documents on Behalf of Clients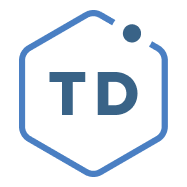 By Mary Cooper
updated 1 day ago
While typically clients will upload files to TaxDome on their own, sometimes you might need to do it for them. For example, when you received some documents from the client by mail and want to have them stored in their profile on TaxDome.
To upload a document for your client:
1. Click the +NEW button on your sidebar, go to Document, then select the client. A pop-up window will appear with a list of your five most recent clients. If you don't see the client you are looking for, type their name, ID, or email into the search field, then choose the person or organization. You can also switch to another client's name in the document uploading window if needed.
Note: If you've accessed the +NEW button from a client's profile, you can still select another client's name after choosing the file you are uploading from your computer.
Click the UPLOAD DOCUMENTS button and locate the file you want to upload. Permitted file types: PDF, MS Office, QuickBooks Desktop, images, and zip archive files. With all file types, the maximum upload size is 100 Mb.
If you prefer a drag-and-drop method, here's another way you can upload a document: Start by clicking on Clients in your sidebar, then select the client's name. Open the Client Uploaded/We Prepared/Source Files subtab, and then drag-and-drop the file into the Drag & Drop upload field.
2. Change the file destination to Upload file on behalf of client.
3. Select the appropriate tax year for the document (Note: It will be set to the previous year by default.) Click on the year to select another. If you don't see a particular year in the list, it means the client has not yet uploaded documents for that specific year. You can add the year by clicking the Add Year link. Select the Unsorted option if you want to sort the documents afterward.


4. Edit the file name (optional) and add a text description of up to 150 characters (also optional) to give the client an idea the document's content.
5. Select the folder you want to upload the document to or create a new folder. If no folder is selected, the document will automatically be saved to the main folder.
6. Click UPLOAD to add the document to the folder. The file will be visible under the Client Uploaded subtab.
See also:
Did this answer your question?